NASA's Goddard Space Flight Center conducted its semiannual Robert H. Goddard Honor Awards ceremony at the center's Greenbelt campus on Tuesday, March 22. Among those honored was the Mid-Latitude Southern Hemisphere Long-Duration Balloon (LDB) Team for their work in establishing Wanaka, New Zealand, as a site for NASA's Scientific Balloon missions in 2015. Representatives from NASA's Balloon Program Office and Orbital ATK were on hand to receive the award.
A few more honorees were unable to attend the ceremony, and for good reason: they were on the other side of the globe in Wanaka, New Zealand. Applying a little bit of creativity and innovation, NASA's Balloon Team conducted an impromptu Goddard Awards Ceremony to recognize the Kiwi members of the LDB team during a reception hosted by the Wanaka Airport staff.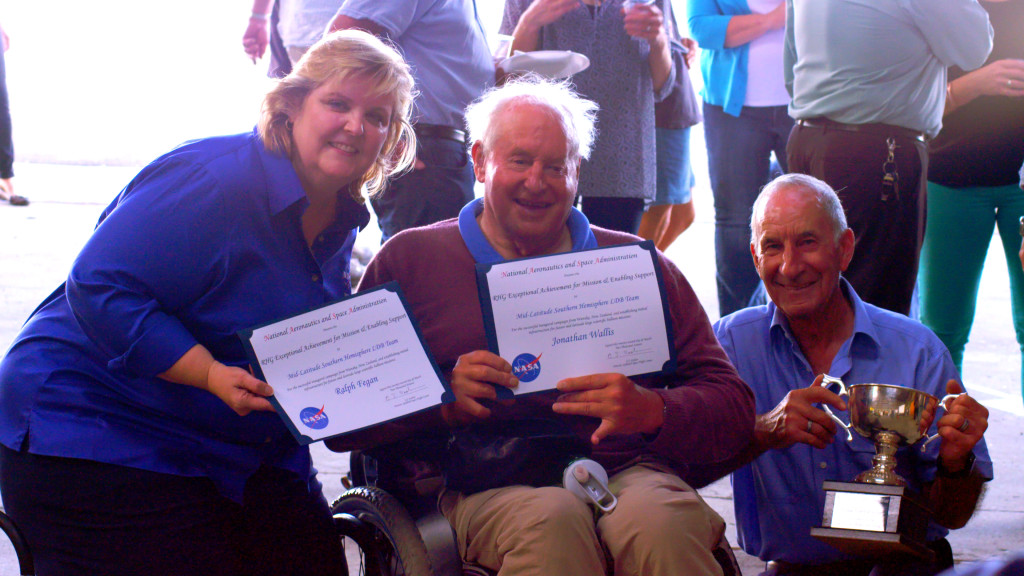 Those in New Zealand receiving honors were:
Ralph Fegan, Wanaka Airport Manager
Michele Poole, Queenstown Lakes District Council
Jen Andrews, Queenstown Airport Corporation
Chris Johnson, Queenstown Airport Corporation
Bill Wrigley, Queenstown Airport Corporation
Chris Read, Queenstown Airport Corporation
Mike Clay, Queenstown Airport Corporation
Terry Dower, Queenstown Airport Corporation
Doug McKay, Queenstown Airport Corporation
Dave Park, Astral Aviation Consultants
Andy Boyd, Airways New Zealand
Scott Scrimgeour, Airways New Zealand
Jonathan Wallis, The Alpine Group Ltd
"Our program is worldwide, and as such, it takes a worldwide effort to be successful," said Debbie Fairbrother, NASA's Balloon Program Office chief. "The Wanaka Community has provided tremendous support to the balloon program, and it's only fitting that they share in our success as well."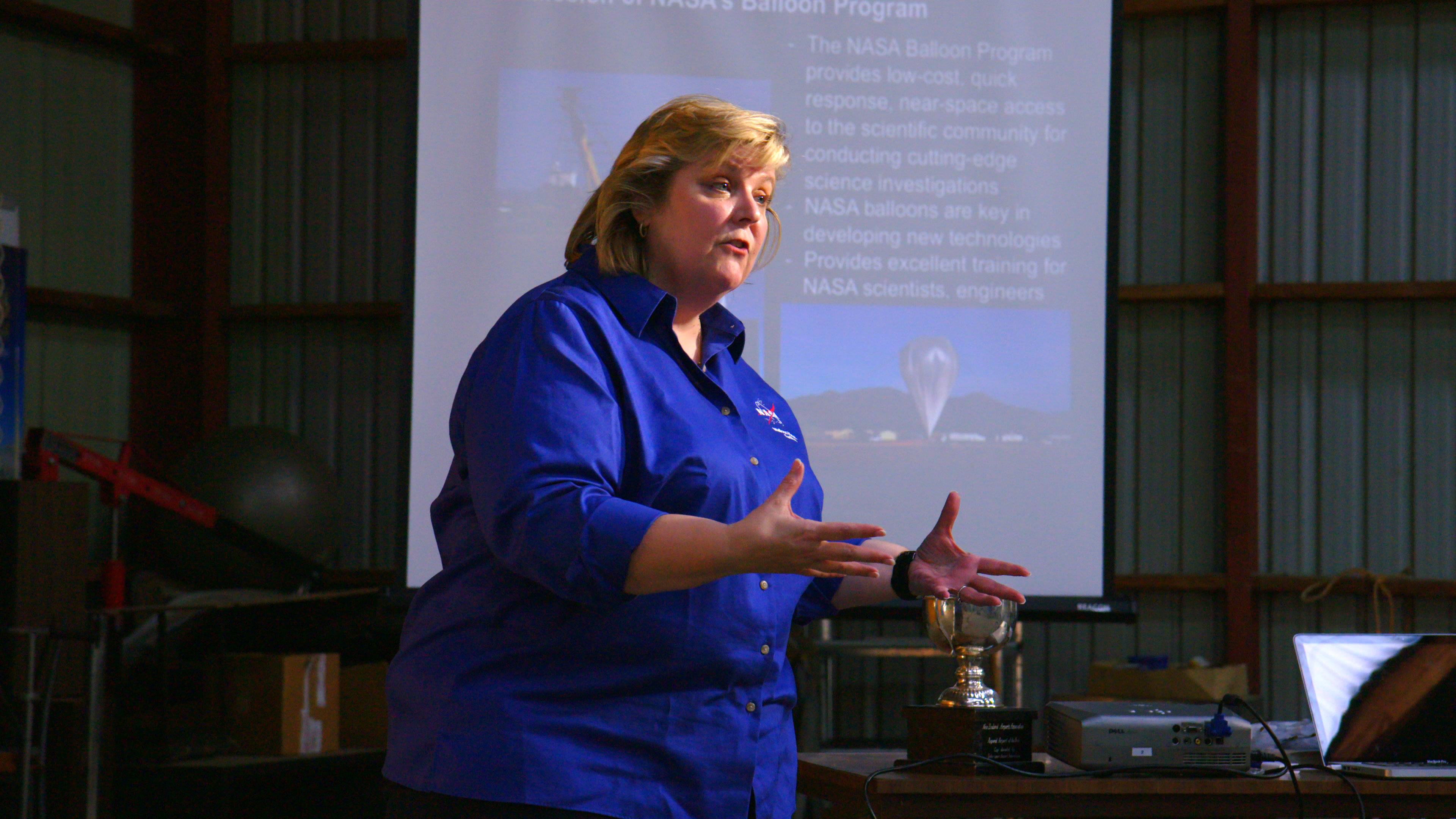 Continuing on a theme of community, over the next several days the Balloon Program Office will support the biennial Warbirds Over Wanaka Airshow with an exhibit and guest speaker presentations throughout the event.