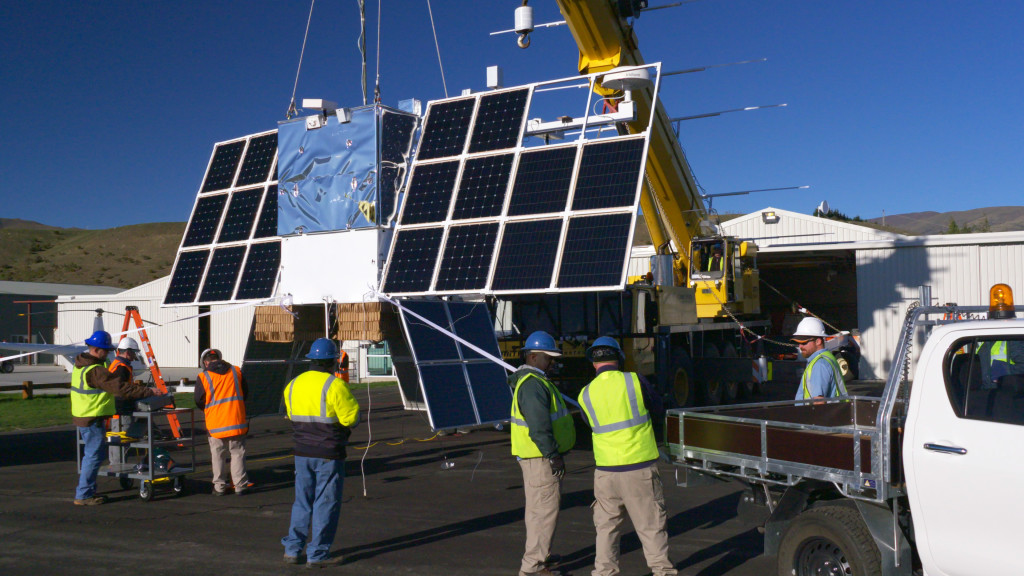 In preparation for its upcoming super pressure balloon launch, NASA's Columbia Scientific Balloon Facility kicked off a compatibility test Wednesday, March 30, at Wanaka Airport.
The test, also referred to as a hang test because it involves suspending the payload from the launch crane and hooking the entire system up from top to bottom, is designed to verify the balloon and science instrument systems are compatible and operating as designed.
As of press time, the test was still ongoing. In the meantime, current weather predictions show winds and precipitation exceeding launch criteria at least through Saturday, April 2. NASA will assess weather conditions for a possible launch attempt Sunday, April 3, and announce status via media and social media no later than 2 p.m. Saturday, April 2.