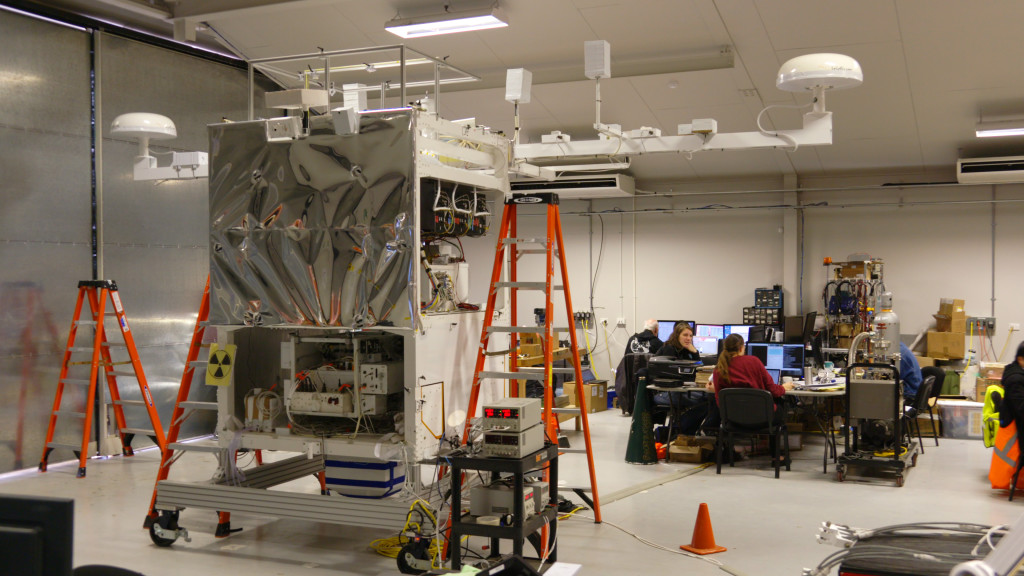 While local weather in Wanaka, New Zealand, is almost always lovely for locals and visitors alike, NASA's Super Pressure Balloon team continues to evaluate multiple weather conditions, all of which need to align before moving into a launch attempt.
Wind conditions at the surface level need to be light in order to facilitate work on the payload in the early morning as well as the launch itself. In addition, low-level winds up to 250 meters need to be light. The winds at both the surface and in the lower level need to be aligned in the same direction to support launch.
Additionally, stratospheric conditions at 33.5 kilometers need to be set up so that the balloon launches into the winter stratospheric cyclone.
Weather throughout the week has not supported a good launch attempt for the program and weekend weather has shaped up similarly. Saturday's (16 April) forecast is calling for strong low-level winds and Sunday's (17 April) forecast shows strong shifting winds and precipitation. As such, the waiting game continues.
It's not unusual for the program to wait multiple days and weeks for weather conditions to set up. "We have the utmost respect for Mother Nature," said Debbie Fairbrother, NASA's Balloon Program Office chief. "When the conditions are right, we'll be ready to launch."