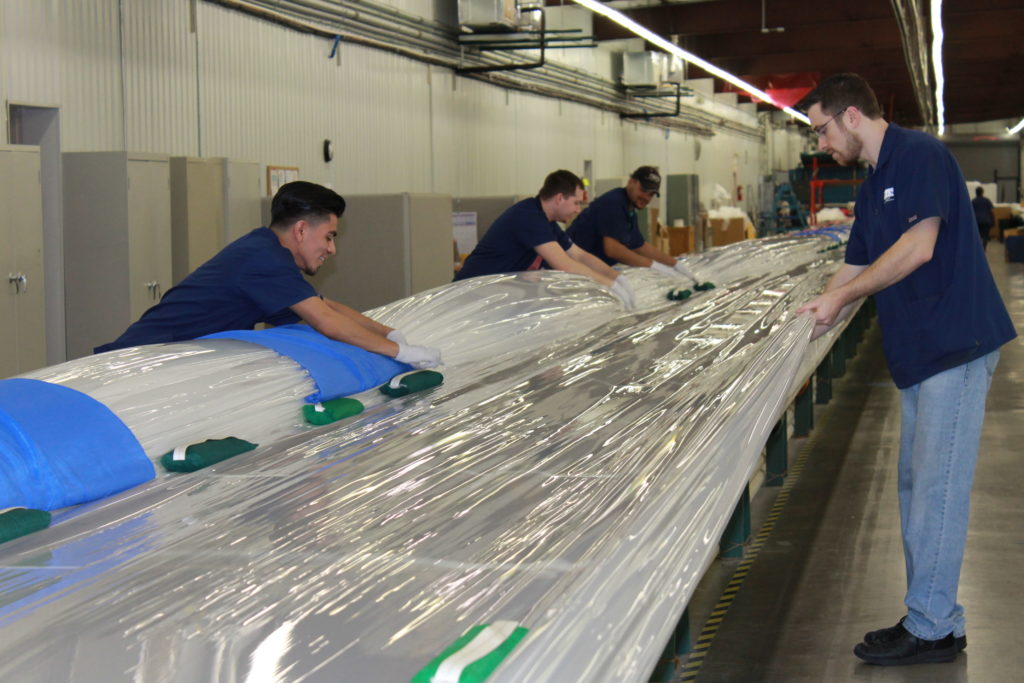 As the latest super pressure balloon (SPB) prepares to lift off from New Zealand, carrying the Extreme Universe Space Observatory-SPB (EUSO-SPB) payload, one may reflect back on how this balloon, the 6th iteration in the current model of long duration balloons, came to be and what goes into its construction — acres and acres of plastic film, miles of load-bearing strength members, platforms for electronics, and suspension points for payloads, to name a few.
The raw materials and design are only part of it. A balloon of this size cannot simply 'walk into Mordor,' i.e. construction is a difficult task that involves hundreds of film segments. It requires a "seal team"—a primary team of six assemblers from Raven Aerostar, NASA's balloon partner, to shape multiple segments of film into a vehicle that will function at a near constant 33 km altitude, well into the stratosphere, over long durations of day and night cycles.
Two Raven Aerostar assemblers are dedicated to operating the equipment necessary for heat-sealing each of the hundreds of segments together, integrally combing these segments with strength bearing components as they walk along, producing miles and miles of seals. A third assembler supports the first two, ensuring a first-class quality heat seal has been made.
Two more assemblers man the top and bottom of each balloon segment, dispensing materials and optimally positioning items prior to heat seal creation. The final member is responsible for sorting and arranging the massive heaps of balloon material that accumulates during the course of construction. Balloon creation is truly a team effort, with each of these six members performing numerous tasks, filling in the gaps in an intricate dance of sorts while each balloon segment is created.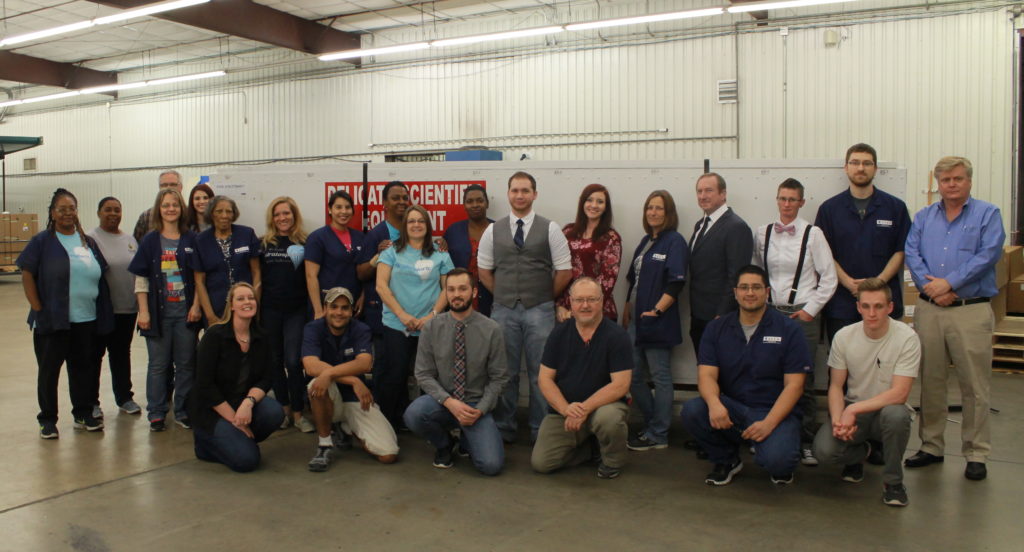 Every great team has a supporting cast as well, and this is no different. Other Raven Aerostar members are responsible for fabricating and conditioning the balloon strength members, ensuring quality film goes into the balloon and providing direction on balloon design. All of this is done in conjunction with the broader NASA and Columbia Scientific Balloon Facility (CSBF) team, ensuring that what is constructed at Raven Aerostar has the best chance of meeting performance and operational requirements for each test flight.
"As a design engineer who also operates in the field for launch and recovery operations, I have personally had the opportunity to follow the last few super pressure balloons from design phase through fabrication, flight, and termination," said Raven Aerostar's Daniel Scheiber, who's on-site in Wanaka, New Zealand, for the 2017 SPB launch. "It is remarkable what these balloons are capable of, and the scientific missions these giant balloons can support in the future has great potential. Our super pressure balloons provide access to near-space environments for fractions of what it would otherwise cost, and serve as platforms for scientific payloads to mature prior to making the trip to the International Space Station (ISS) and beyond."
Contributed by Dan Scheiber, Raven Aerostar