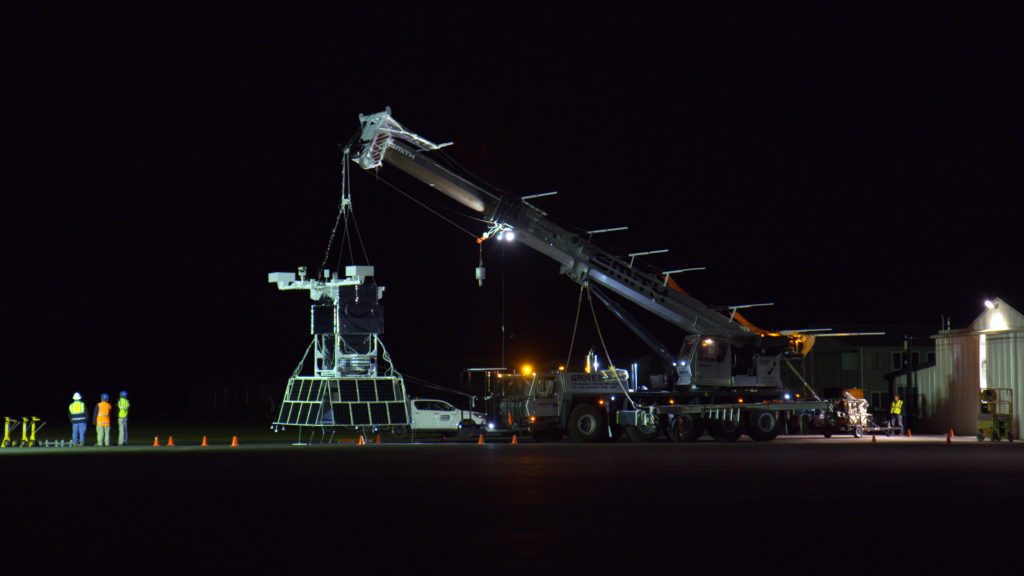 Multiple areas of low pressure with associated precipitation and unfavorable winds have settled in over New Zealand preventing NASA from attempting a super pressure balloon launch from Wanaka over the next several days.
"Conditions do not look favorable for the next four to five days given the winds, forecast rain, and uncertainties with Tropical Cyclone Cook to the northwest of us," said Chris Schwantes, NASA's on-site meteorologist for the 2017 Wanaka Super Pressure Balloon Campaign. "However, forecast models currently show high pressure building up in the area after the Easter weekend, which could lead to favorable conditions for launching."
Since declaring flight readiness March 25, NASA has conducted three launch attempts for its super pressure balloon.
The first of the three back-to-back attempts began April 8 (New Zealand time zone), ending early due to uncertainty with the balloon trajectory given forecast stratospheric wind conditions at 33.5 km (110,000 feet), the balloon's planned float altitude. The second attempt, April 9, also ended early due to mechanical issues with NASA's launch vehicle crane—issues that have since been resolved.
The third attempt progressed into the early morning hours of April 10 ending when surface and low-level winds failed to set up as required for launch.
"A lot of things need to go right to support a launch attempt, but only one thing needs to go wrong," said Justin Marsh, campaign manager for the 2017 Wanaka Super Pressure Balloon Campaign. "Our team remains flight ready to support a launch attempt once the weather improves. All things considered, it's still relatively early in the campaign."