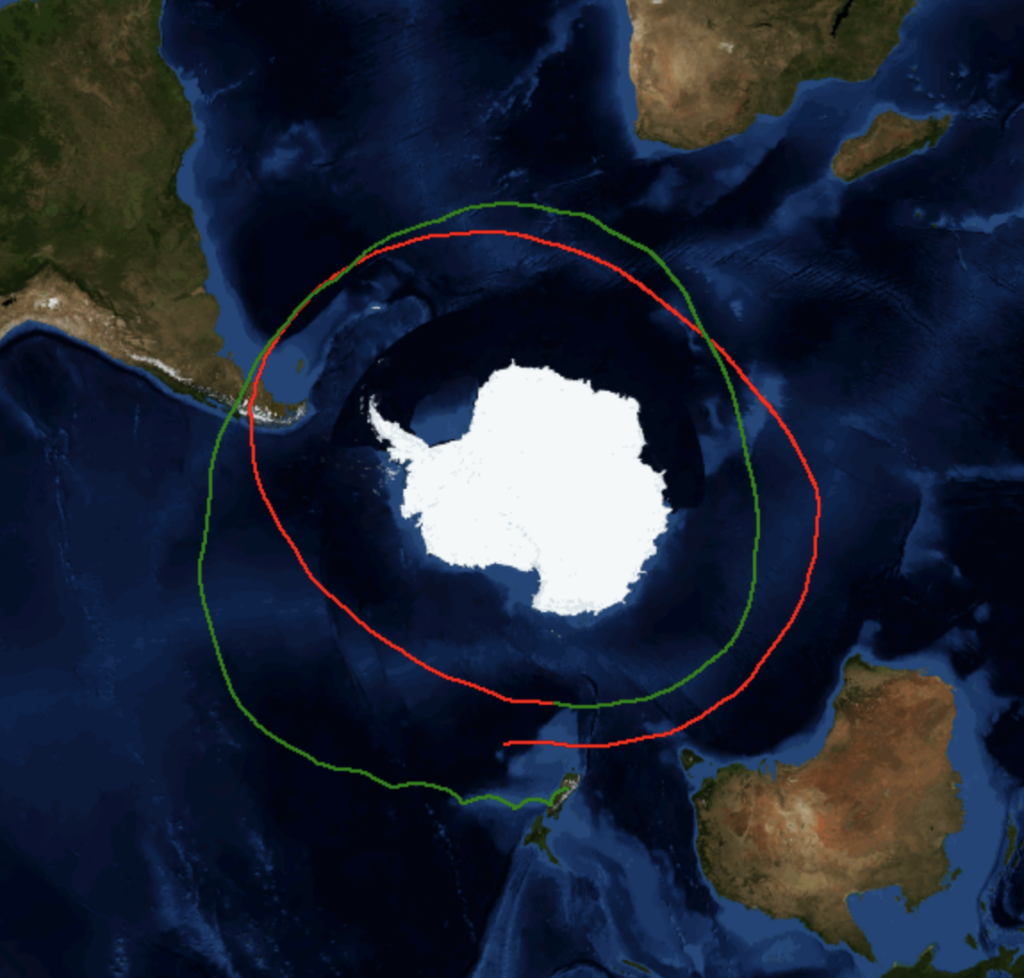 NASA's scientific super pressure balloon (SPB) that launched from Wānaka, New Zealand, April 16 (April 15 in U.S. EDT), has completed two revolutions about the Earth's Southern Hemisphere in just 18 days.
This mission, carrying the Super Pressure Balloon Imaging Telescope (SuperBIT) science mission, is the first NASA SPB to complete two full revolutions about the southern hemisphere floating in the stratosphere at mid-latitudes. The balloon is healthy and continues to perform nominally while NASA continues its mission to validate and qualify the balloon technology for additional science flights.
"We're just a couple weeks in, but so far, the balloon is on track and performing as designed and expected," said Debbie Fairbrother, NASA's Scientific Balloon Program Office chief. "Past flights have helped us refine the engineering on this balloon, and from what we're seeing, all that work is paying off nicely. We're hopeful we'll complete many more revolutions about the hemisphere over the next several weeks with the SuperBIT team continuing to produce brilliant science."
For more information about the SuperBIT mission, see their latest images here. The ongoing science balloon flight is monitored real-time from NASA's Columbia Scientific Balloon Facility in Palestine, Texas, and anyone can track the position of the balloon here.
NASA predicts the balloon will complete a circumnavigation once every week to three weeks.
Next up for NASA's Scientific Balloon Program is another planned super pressure balloon launch from Wānaka to further test the technology while also flying the Extreme Universe Space Observatory 2 (EUSO-2) science mission. EUSO-2, from the University of Chicago, aims to build on data collected during a 2017 mission. EUSO-2 will detect ultra-high energy cosmic-ray particles from beyond our galaxy as they penetrate Earth's atmosphere. The origins of these particles are not well known, so the data collected from EUSO-2 will help solve this science mystery. Planned launch attempts will be announced on this blog.
For more information on NASA's Balloon Program, visit: www.nasa.gov/scientificballoons.