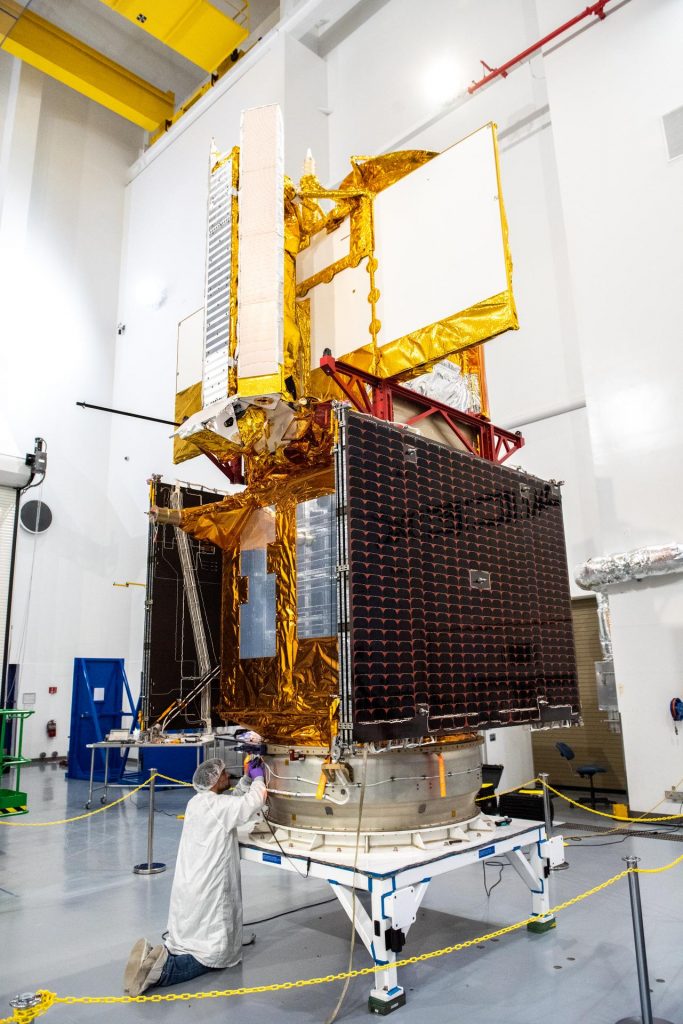 NASA, SpaceX, and Surface Water and Ocean Topography (SWOT) launch managers met today, Dec. 9, to conduct a Flight Readiness Review (FRR) at Vandenberg Space Force Base in California. During the FRR, teams provided an update on the mission status, closed out actions from previous readiness reviews, and certified the readiness to initiate final launch preparation activities.
A collaboration between NASA and the French space agency Centre National d'Études Spatiales (CNES), with contributions from the Canadian Space Agency (CSA) and the UK Space Agency, SWOT will be the first satellite to survey nearly all water on the Earth's surface. Its instruments will observe the ocean's surface topography in fine detail, as well as measure how bodies of water change over time.
Encapsulated inside the SpaceX Falcon 9 rocket's payload fairing, SWOT is now ready for its next major milestone. Over the next couple of days, technicians will horizontally integrate the encapsulated satellite to the Falcon 9.
Liftoff is scheduled for 3:46 a.m. PST on Thursday, Dec. 15, from Vandenberg's Space Launch Complex-4 East. NASA's Launch Services Program (LSP), based at the agency's Kennedy Space Center in Florida, is managing the launch service.