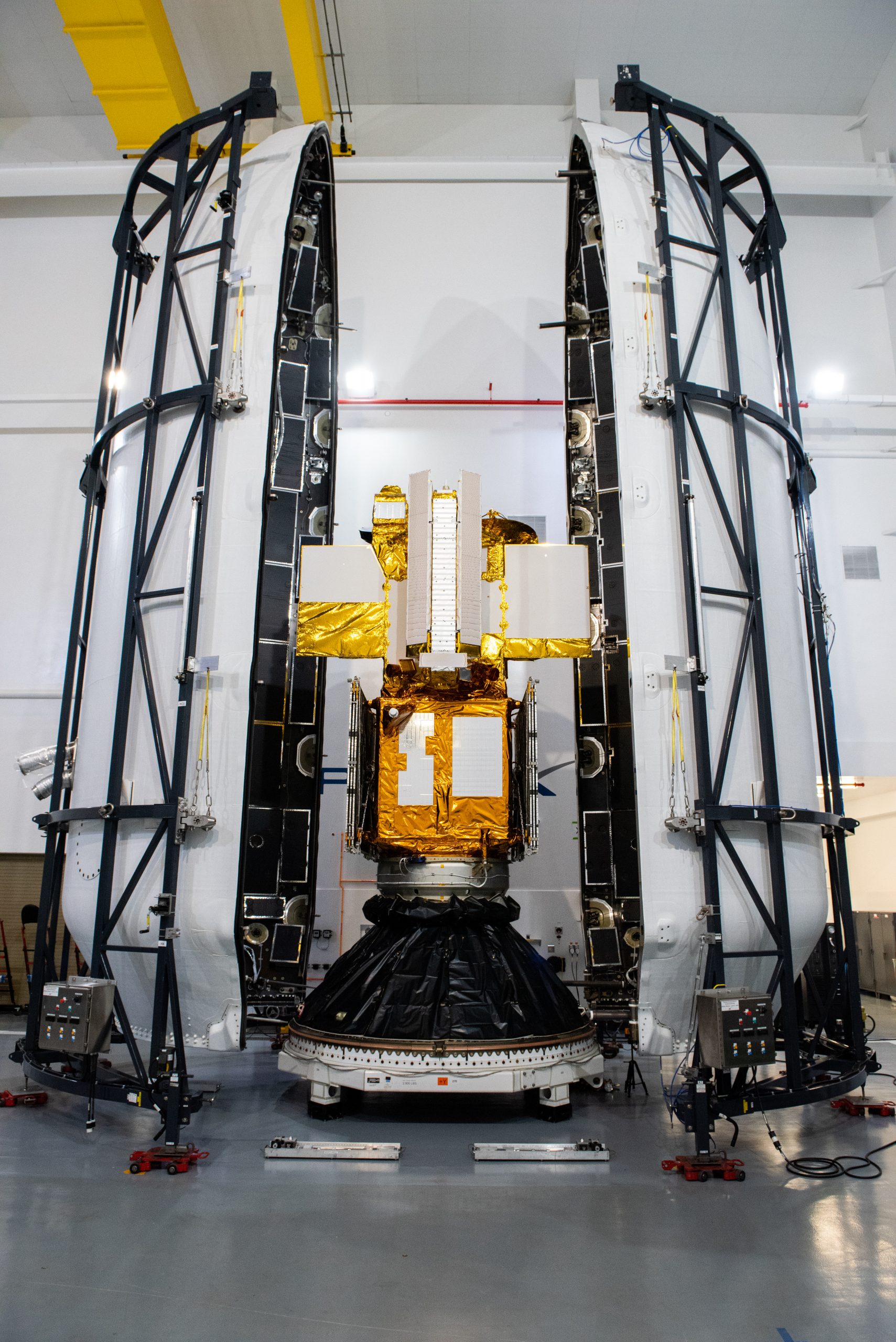 Leerlo en español aquí.
The Surface Water and Ocean Topography (SWOT) satellite mission is now encapsulated in its payload fairing in preparation for launch. Technicians at the SpaceX processing facility at Vandenberg Space Force Base in California completed the operation and will soon mate the fairing to the top of a Falcon 9 rocket. The fairing protects the satellite from aerodynamic pressure and heating during ascent. After the rocket escapes the Earth's atmosphere, the fairing separates into two halves, which are jettisoned back to Earth.
Once in orbit, SWOT will measure the height of water in freshwater bodies and the ocean on more than 90% of Earth's surface. This information will provide insights into how the ocean influences climate change; how a warming world affects lakes, rivers, and reservoirs; and how communities can better prepare for disasters, such as floods.
SWOT is a collaborative effort by NASA and Centre National d'Etudes Spatiales (CNES) with contributions from the Canadian Space Agency (CSA) and UK Space Agency.
Launch is targeted for Dec. 15 at 3:46 a.m. PST from Space Launch Complex 4E at Vandenberg.