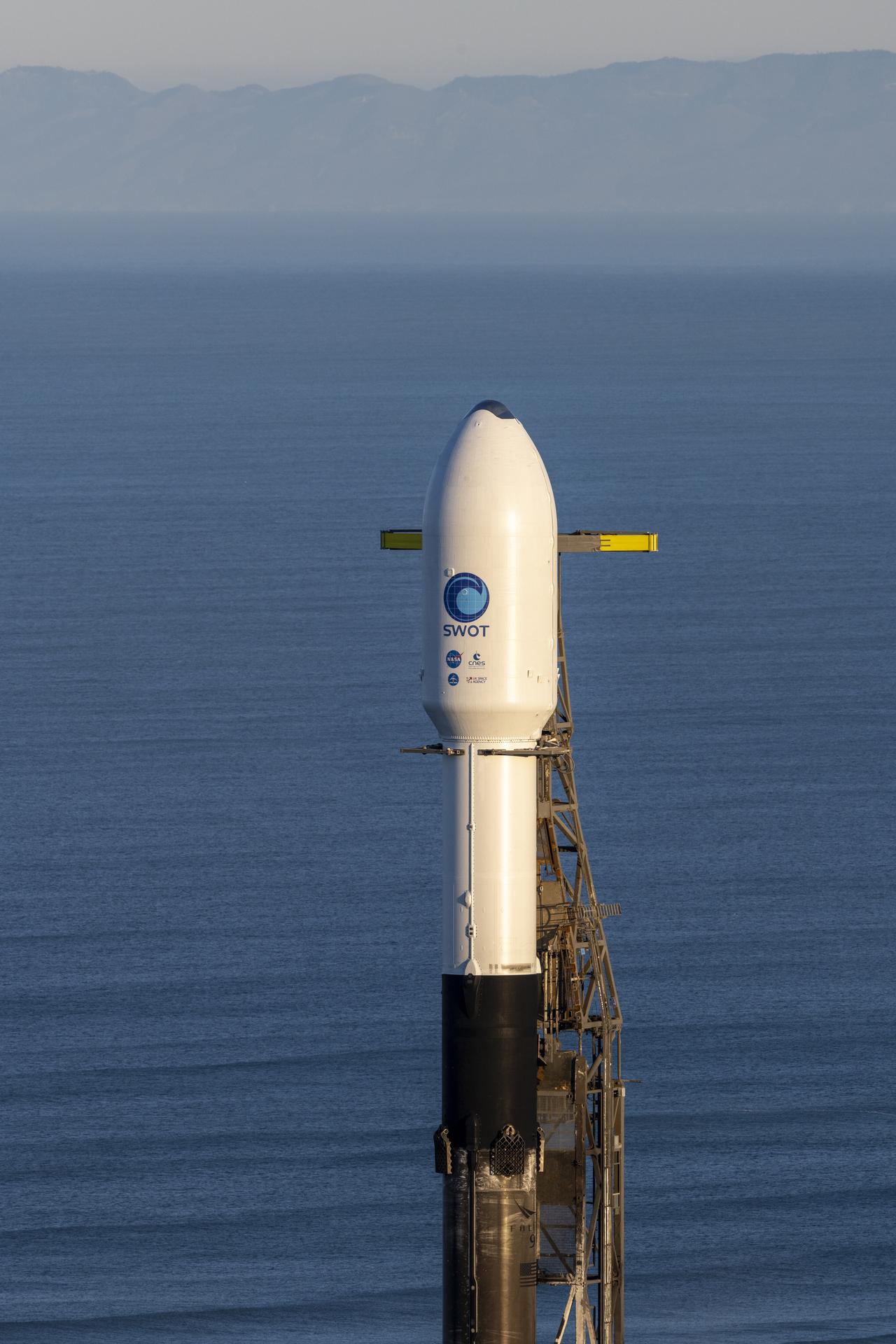 Teams held a delta launch readiness review Thursday to evaluate data collected on two of the SpaceX Falcon 9 rocket engines and determined the Surface Water and Ocean Topography (SWOT) mission is a "go" for launch. Technicians completed data reviews and the analysis of the presence of moisture in the engines, which was discovered during routine inspections on Dec. 14.
NASA, the French space agency Centre National d'Études Spatiales (CNES), and SpaceX now are targeting 3:46:47 a.m. PST on Friday, Dec. 16, for launch from Space Launch Complex 4 East at Vandenberg Space Force Base in California.
During a previously held launch readiness review earlier this week, launch managers signed the Certificate of Flight Readiness, solidifying their decision to proceed toward launch. The weather forecast remains favorable for launch.
Live launch coverage will begin at 6 a.m. EST (3 a.m. PST) Friday on NASA Television, YouTube, Twitter, the NASA app, and the agency's website.
SWOT will provide NASA's first global survey of water on Earth's surface, measuring the elevation of water in major lakes, rivers, and wetlands while observing ocean features in higher definition than ever before. The data gathered by SWOT will help researchers better understand the availability of Earth's freshwater resources, track regional sea level changes, monitor coastal processes, and more.
To learn more about the SWOT mission, visit: