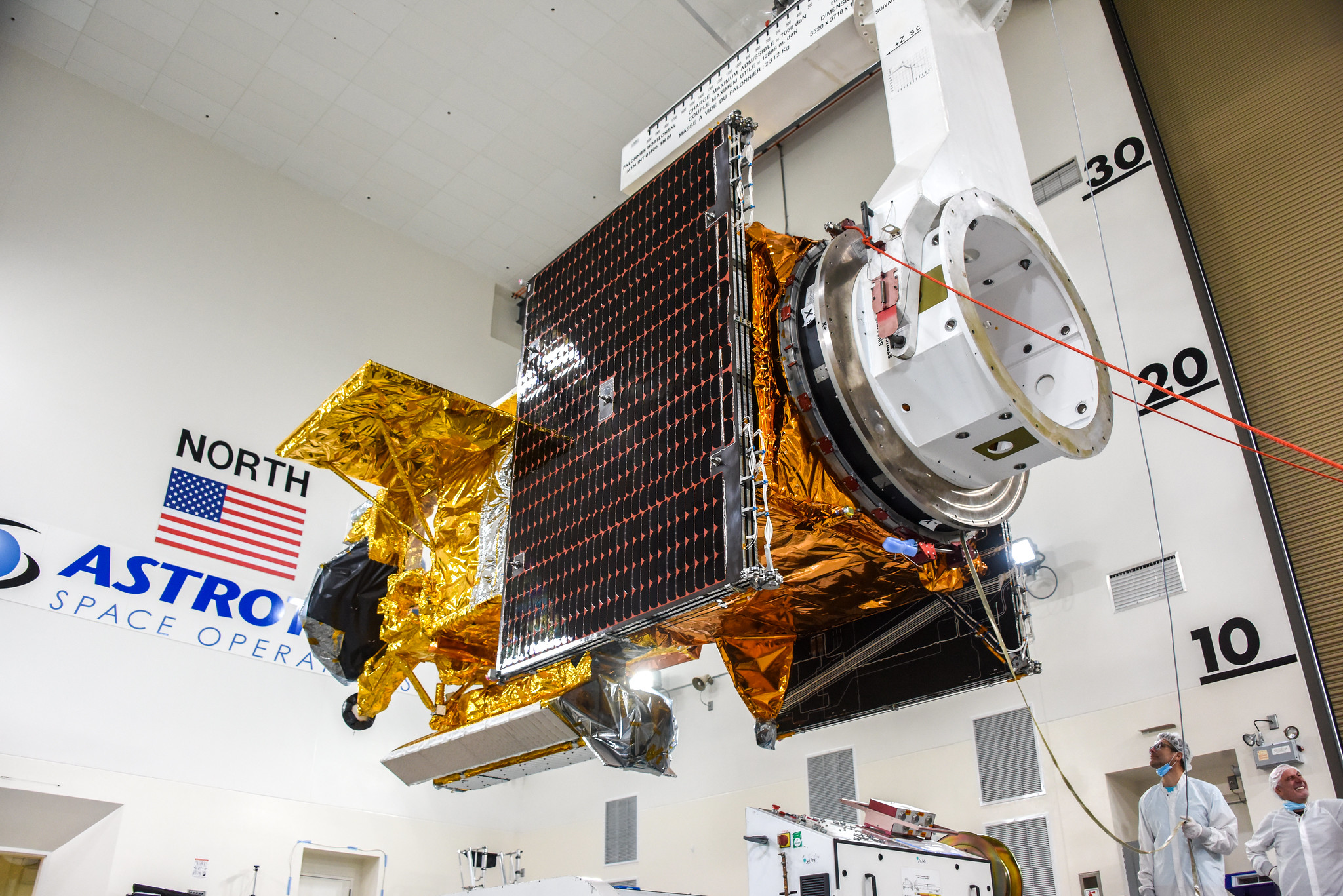 Water is an essential part of life on Earth, and now, scientists are using a satellite mission to take a closer look. A joint development between NASA and the French space agency Centre National d'Études Spatiales (CNES), with contributions from the Canadian Space Agency (CSA) and the UK Space Agency, the Surface Water and Ocean Topography (SWOT) satellite will survey nearly all water on the Earth's surface for the first time.
The satellite, about the size of a mid-size SUV, will scan over 90% of the planet's surface at least once every 21 days as it collects data on Earth's salt- and freshwater bodies. It will measure the height of water in lakes, rivers, reservoirs, and the ocean, helping researchers track the movement of water around the globe and better understand the role the ocean plays in climate change.
SWOT will also view ocean features in greater detail than ever before, revealing things such as fronts and eddies that are too small for current space-based satellites to detect. This will allow scientists to gather data close to the coast, in turn painting a clearer picture of sea level and how sea surface height interacts with the climate to affect things like storm surges and flooding on the coast.
To learn more about SWOT, visit https://www.nasa.gov/swot.
Stay connected with the mission on social media and let others know you're following it on Twitter, Facebook, and Instagram using the hashtag #TrackingWorldWater and tagging these accounts:
Twitter: @NASA, @CNES, @NASAJPL, @NASA_LSP, @NASAKennedy, @NASAEarth, @NASAClimate, @CSA_ASC, @SpaceGovUK, @SLDelta30
Facebook: NASA, CNES, NASA LSP, NASA JPL, NASA Kennedy, NASA Earth, NASA Climate Change, Canadian Space Agency, UK Space Agency
Instagram: NASA, CNES, NASA Kennedy, NASAEarth, NASA JPL, NASA Climate Change, Canadian Space Agency, UK Space Agency