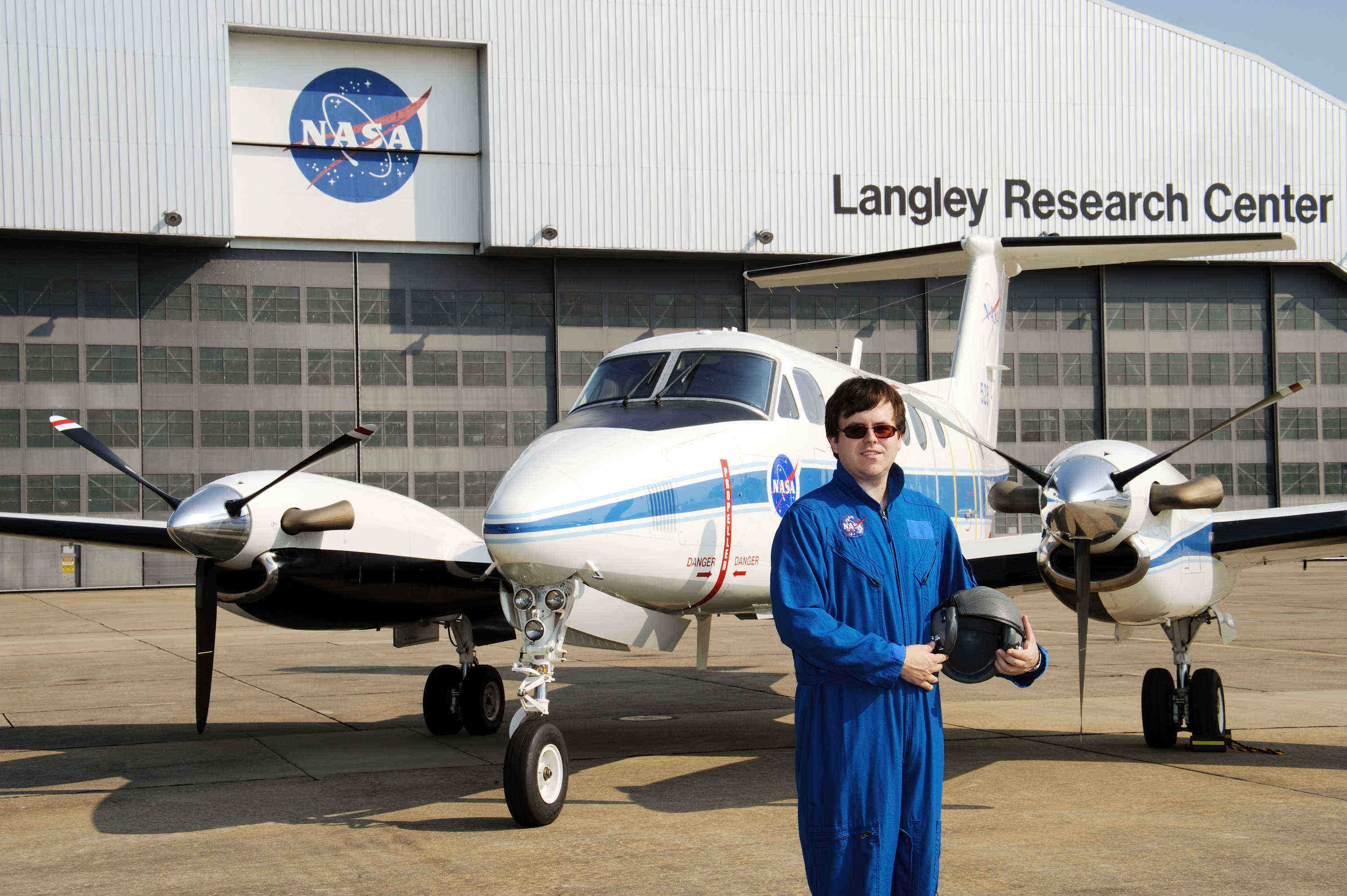 A Q&A
profile about NASA intern Stephen Pace
was posted this week on NASA's For Students Higher Ed webpage. When I was reading through and editing Pace's answers, I felt compelled to highlight here for students his story about how his GPA almost kept him out of grad school.
Pace was an A student in high school but primarily a C+ student in college. In his last year at Virginia Tech he decided he wanted to go on to graduate school, but the low GPA that resulted from his C+ study habits was a problem.
He hadn't planned on going to graduate school until that last year, so GPA wasn't something he had worried that much about. As part of his senior design class, Pace helped design a futuristic aircraft as an entry in the NASA Fundamental Aeronautics University Student Aircraft Design Competition. He discovered he enjoyed aircraft design and that he wanted to do more of it and that he wanted to continue with a graduate degree.
Unfortunately, the GPA was below the requirement to be accepted into graduate school at Virginia Tech, and his application was rejected. While disappointed, Pace worked hard on the NASA challenge in senior design class, and that hard work paid off, literally. Pace and his team members won the $5,000 cash first prize, coming in on top among 15 university undergraduate teams from around the world. After the win, Pace petitioned the university to reconsider his graduate school application based on his role in the team's success in the contest. The response from the deciding official was no. The success in the contest showed that Pace would make a good engineer but a low GPA didn't bode well for a successful graduate school experience.
Disappointed yet again, Pace didn't give up! He did some research and found out about a program that would allow him to take graduate-level courses in a non-degree granting program, regardless of undergraduate GPA. "I took the same graduate-level courses I would have taken as if I had been accepted into the master's aerospace engineering program," Pace said. "After a year of graduate study, my graduate-level GPA was sufficient for acceptance into the graduate school and I was admitted. After another year of graduate study, I had completed all of the courses and requirements and earned my master's degree in aerospace engineering in 2010. If I had never gotten involved in the NASA-sponsored aircraft design competition, I most likely would not have found my focus in aircraft design and be inspired to go on to graduate school."
While writing up Pace's profile that story about GPA stuck out to me, and I thought it was one that students out there might need to read because it demonstrates just how important things like GPA and NASA projects can be in directing and determining next steps.