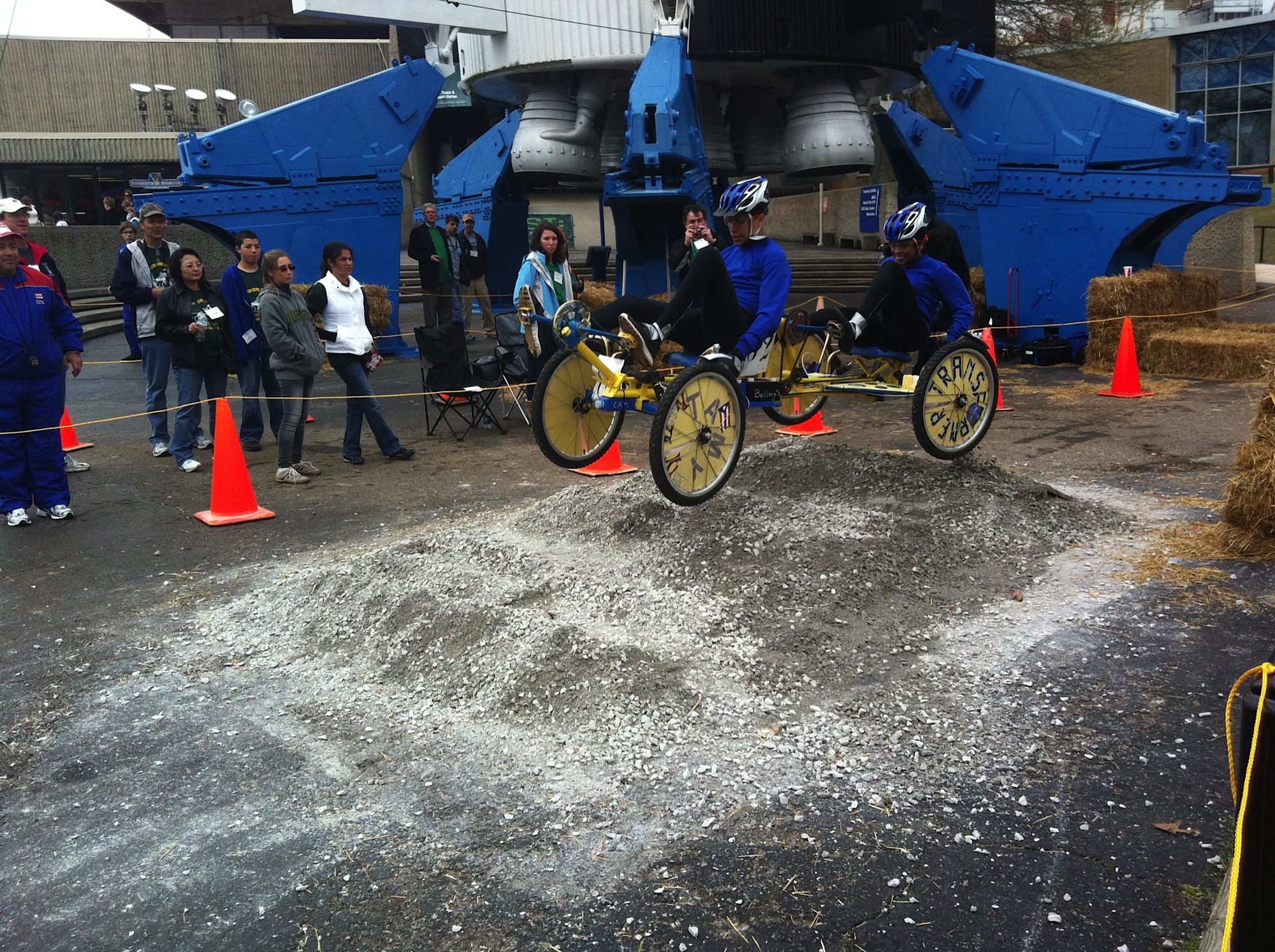 A few years ago, in 2007, I wrote the feature article "International Teams Join Moonbuggy Race" about the first international teams, from Canada and Germany, to join the NASA Great Moonbuggy Race. In the short time since, the international participation in the race has grown astoundingly with multiple teams from multiple countries designing and racing! This year, more than 70 teams from 22 states, Puerto Rico, Canada, Germany, India and Russia took part in the race.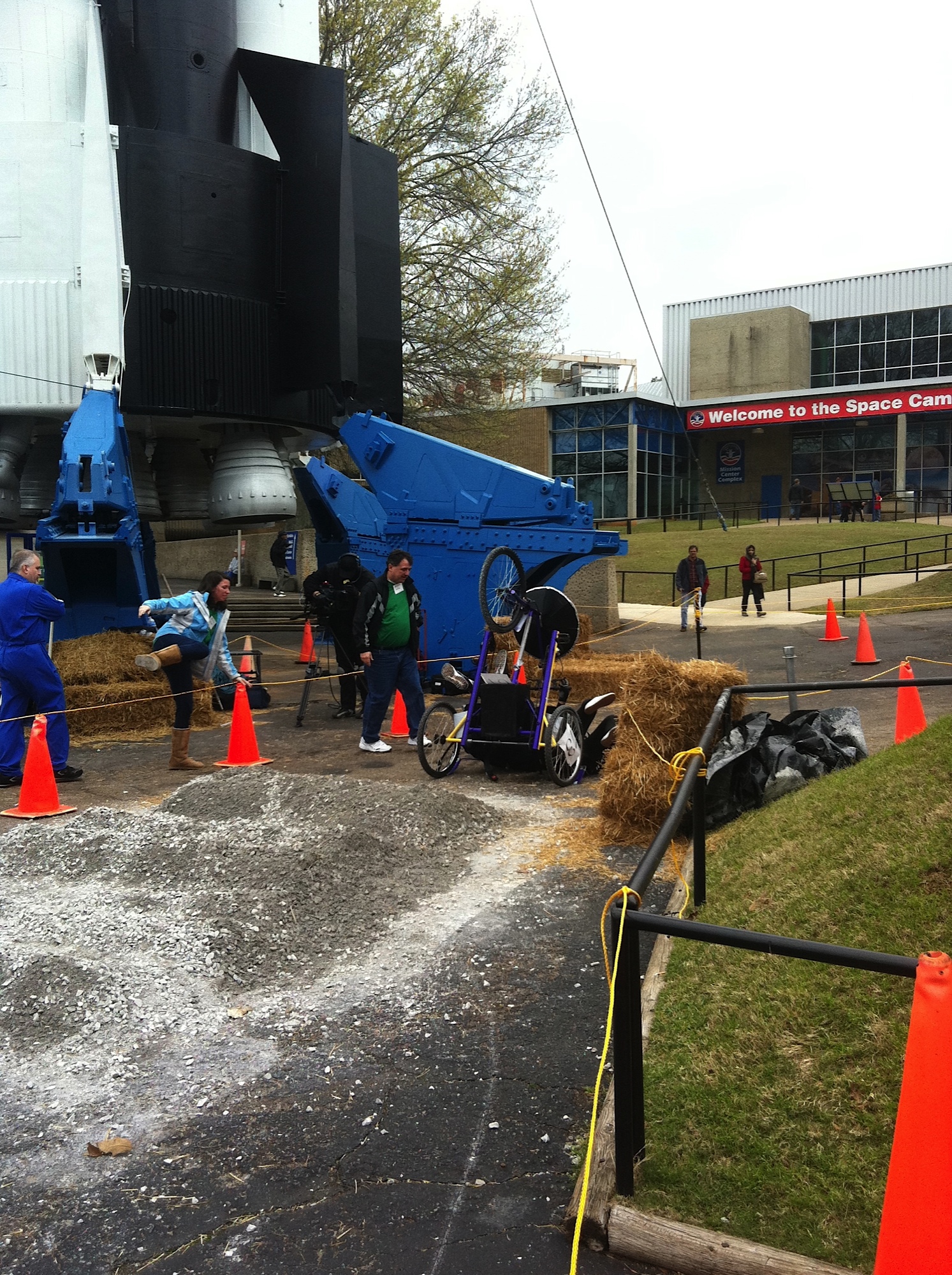 I and other moonbuggy workers who were stationed at one of the course's toughest obstacles — the "Luna-tic" Curve — witnessed some spectacular spills at Friday's race. One moonbuggy toppled backwards when the front of the buggy came up the first mound in the obstacle but couldn't make it over. Others took the near 90-degree curve too fast and skidded sideways. The obstacles in the course push the moonbuggies to their limit. It's fascinating to see where moonbuggy designs both fail and succeed. The buggies' performances are testaments to students' ingenuity and engineering.
Hungry for more NASA Great Moonbuggy Race details? Check out the offical NASA Great Moonbuggy Race webpage for photos, video and the list of winners.