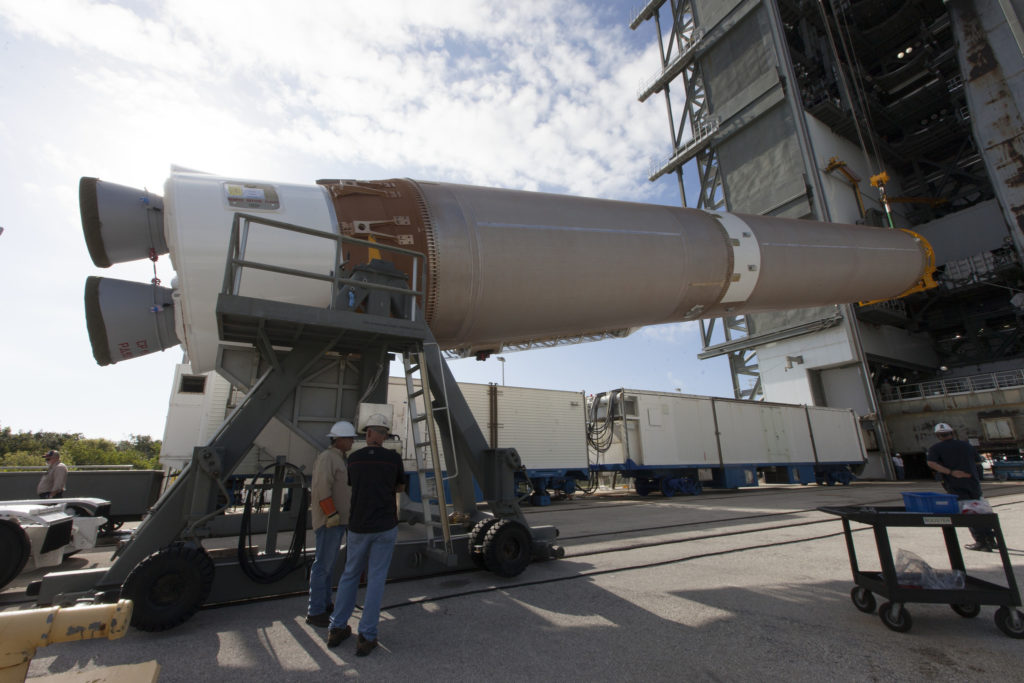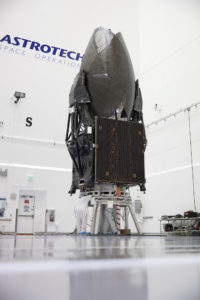 NASA's next addition to the Tracking and Data Relay Satellite System and the rocket that will deliver it to space are achieving significant prelaunch milestones this week.
The United Launch Alliance Atlas V rocket is coming together in the Vertical Integration Facility at Space Launch Complex 41 on Florida's Cape Canaveral Air Force Station. The first-stage booster was transported to the launch complex and lifted into position yesterday. The Centaur upper stage will be installed today atop the first stage.
Meanwhile, at the Astrotech payload processing facility in nearby Titusville, local news media got a chance to see the TDRS-M spacecraft before it is affixed to the payload attach fitting in preparation for encapsulation inside the Atlas V payload fairing next week.
Save