May 13, 2009: Home Again
The first launch journey has come to an end — a journey well worth experiencing. My hat is off to all those that work in the shuttle program and launch support.  Even though at this moment I am really tired I will never forget the experience.
Here are a few photos that are of the behind the scene nature I would like to share. Hope you enjoy them! You can also see my video of the crew leaving crew quarters in the Air Stream RV by clicking this link (QuickTime, about 21 MB). Note the entourage!
 
Located in the news facility is the Television Studio/Auditorium where all the briefings take place regarding the shuttle mission.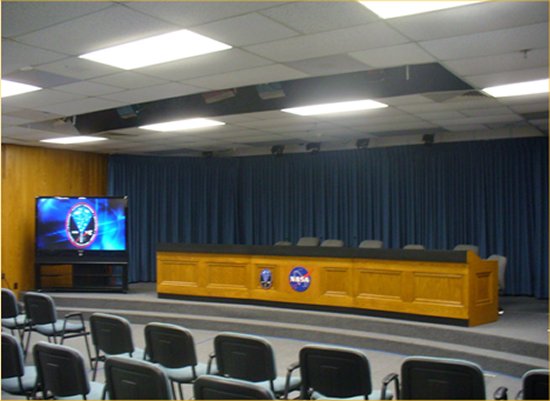 I have always wondered what the rest of the briefing room looks like — here it is!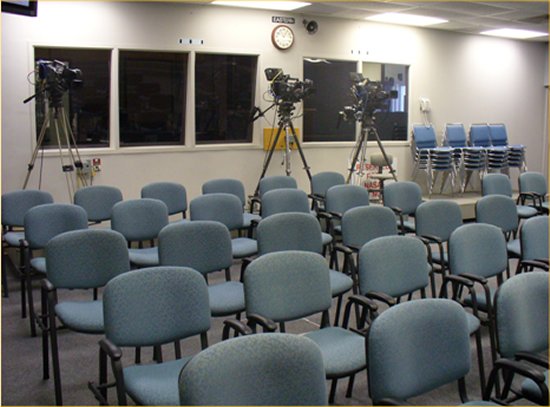 The crawler moves the shuttle from the Vehicle Assembly Building to the launch pad.  The fence in the photo helps give a point of reference for the size of the crawler.
A helicopter returning support personnel from the pad, post-launch, to the launch control center.