It's like a science fair, only this one has 16,000 participants.
The Fall Meeting of the American Geophysical Union (AGU), held this week in San Francisco, is a colossal gathering of scientists, engineers, students, and journalists. Geophysics is the science of how the Earth works and how it interacts with its celestial neighbors. It is the study of nearly everything (nonliving) from the center of the Earth to where our Sun's influence peters out. 
In one hallway of this meeting, someone will tell you about the atomic properties of rocks; around the corner, someone will explain the motion of entire continents. You can walk into a room and learn how the solar system began, then into another to hear about how it might end. It reminds me of Robert Frost: "Some say the world will end in fire, some say in ice…"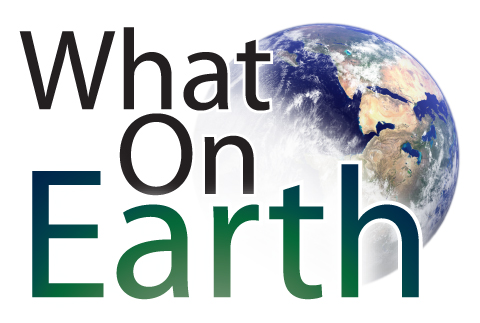 For those of us who love earth science, the AGU meeting is a smorgasbord, and I have been bellying up to the buffet since 1995. The menu this year includes more than 15,516 choices — scientific posters, lectures, and presentations — spread over five days.
It's daunting, and no one can consume it all. Most of us – scientists and writers alike – sample some talks, exchange some data, make a few new collegial connections and restore old ones. This week, I learned a bit about global change, robotic rovers on Greenland's ice, the subsidence of land on the Gulf Coast, urban heat islands, the quiet sun, colliding auroras, melting glaciers in the Himalayas, and shrinking water supplies in California. I also heard about the "Charney Report," a sort of scientific prediction made in 1979 about a little known topic at the time: carbon dioxide and global warming.
The AGU is one of the weeks when I most love my job. I get to learn what will be in tomorrow's textbooks, museums, and classrooms, and observe science history as it is being written. Which findings will hold up and which will be rejected? It's a privilege to be around for the debate.
–Mike Carlowicz,  NASA's Earth Science News Team