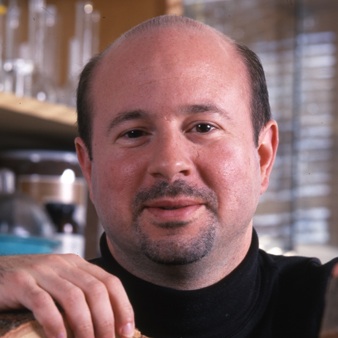 Rigor. Not rigor mortis.
Those are two basic tenets of talking to the public about global warming, offered by Mark Serreze, director of the National Snow and Ice Data Center. He spoke at a Thursday morning session on "communicating climate" at the American Geophysical Union's fall meeting in San Francisco.
The climate debate as carried out on cable news, over dinner tables and at the office these days is anything but dead. Serreze and a handful of other presenters at the session encouraged scientists to inject their scientific knowledge into this debate, especially at this critical moment for policy development to address climate change impacts. But, Serreze gently prodded, be sure to bring the scientific rigor, while leaving the calcified sciencese in the lab.
In past years a session like this might not have even appeared on the AGU schedule. No data-dense graphs were shown, no recent breakthroughs discussed. But its presence on the agenda – and a strong attendance – say something about the pitch and significance of the public climate debate right now.
Michael Mann, a Penn State climate scientist respected worldwide who, with colleagues, produced the now-famous "hockey stick" graph depicting recent drastic temperature changes, led off the session. Mann (pictured) has become a target of climate change deniers. Some of his personal emails were among those aired after hackers stole them off a computer server at the University of East Anglia Climatic Research Unit in England recently.
Mann said scientists for too long have been content to focus on their science and let any public debate of it play out on its own. He contends this strategy isn't enough anymore, as a "well-funded disinformation effort" is still hard at work to discredit climate science and confuse the public.
"We've got to be out there, making the case," Mann said. "These allegations are a distraction and are specious. We have to say that and at the same time use the opportunity to make the positive case."
"The media alone cannot be expected to adequately defend the science and the scientists. It's not their job. Our job is to make sure scientific truth is represented," Mann said.
— Patrick Lynch, NASA's Earth Science News Team
   Image Credit: Penn State University