Joanne Simpson, the first woman to earn a PhD in meteorology, didn't just break into a field where women weren't welcome. She broke the door down and accumulated a list of scientific achievements that's rare for any scientist, regardless of gender.
Early in her career, she made the key insight that narrow cumulonimbus clouds–she called them "hot towers" — are the engines that drive tropical circulation and help sustain the eyes of hurricanes. Later, she became one of the first scientists to develop a cloud model, an advance that ultimately sparked a whole new branch of meteorology. She spent decades with NASA, helping to lead the Tropical Rainfall Measurement Mission, a satellite that's led to key insights about how hurricanes start and how dust affects precipitation. And she was a key proponent for the upcoming Global Precipitation Measurement (GPM), the follow up satellite to TRMM.
No stranger to controversy, she stirred up a scientific furor when she sought to test the validity of her cloud model by experimenting with cloud seeding. Even well into her eighties, Simpson didn't shy from vigorous debate about the scientific basis of global warming.
In March, at the age of 86, Simpson passed away in Washington, D.C. In a recent interview with the Discovery Channel, a producer asked her what was the most fascinating thing about studying the atmosphere. "In my case, it's the clouds," she said without hesitation. "There are some beautiful ones out there right now," she said while gesturing toward the window.
In tribute to Simpson's efforts to understand clouds, we've chosen four of our favorite cloud images from a series of images that Simpson donated to the NOAA Photo Library and likely took. The photographs were taken from NASA's DC-8 during the TOGA-COARE project in the 1990s.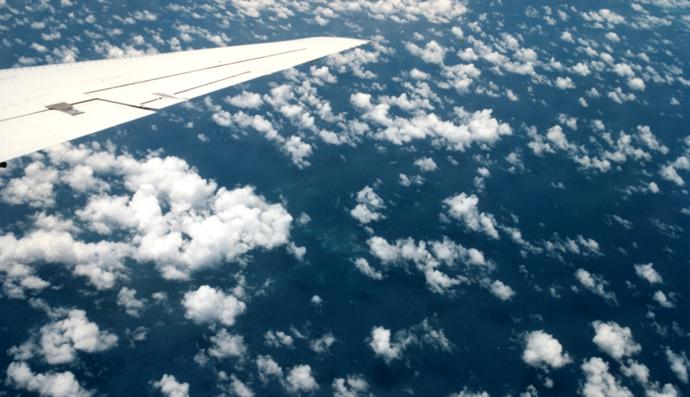 Puffy fair weather cumulus clouds and hints of reefs are visible below the right wing of NASA's DC-8. Credit: NOAA Photo Library/Dr. Joanne Simpson Collection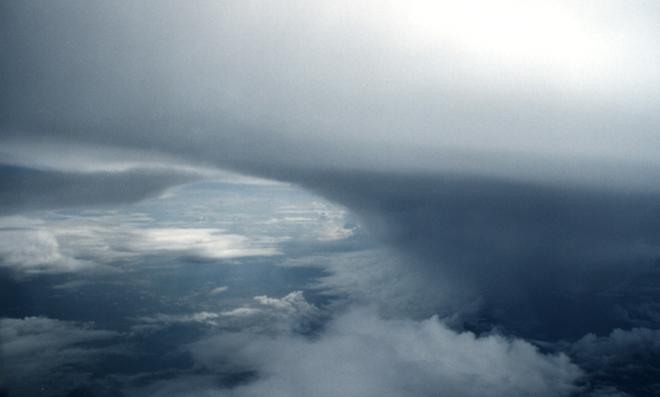 A towering example of a showering anvil cloud roils over the Pacific Ocean. Credit: NOAA Photo Library/Dr. Joanne Simpson Collection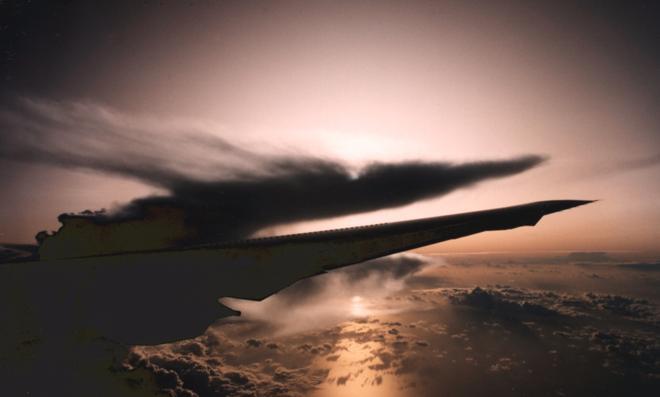 Dusk falls over the Pacific Ocean with a large cumulonimbus cloud in the distance. Credit: NOAA Photo Library/Dr. Joanne Simpson Collection
— Adam Voiland, NASA's Earth Science News Team