As Hurricane Irene strengthens and threatens the East Coast, it seems a particularly apt time to dust off this 2007 video that explains how hot towers – immensely tall cumulonimbus clouds at the center of tropical cyclones – play a key role in strengthening
storms. In 2004, researchers at Goddard Space Flight Center found that a tropical cyclone with a hot tower in its eyewall (the part of a storm the most damaging winds and rain occur) was twice as likely to intensify within the next six hours than a cyclone that lacked a tower. NASA satellites did,
as detailed here
, observe hot towers in Irene before forecasters elevated the storm to hurricane status.
Tracking Irene? Here are some useful links:
The National Hurricane Center
NASA's Hurricane Resource Page
The Earth Observatory's Irene Page
The Tropical Rainfall Measuring Mission (TRMM) Page
@NASAHurricane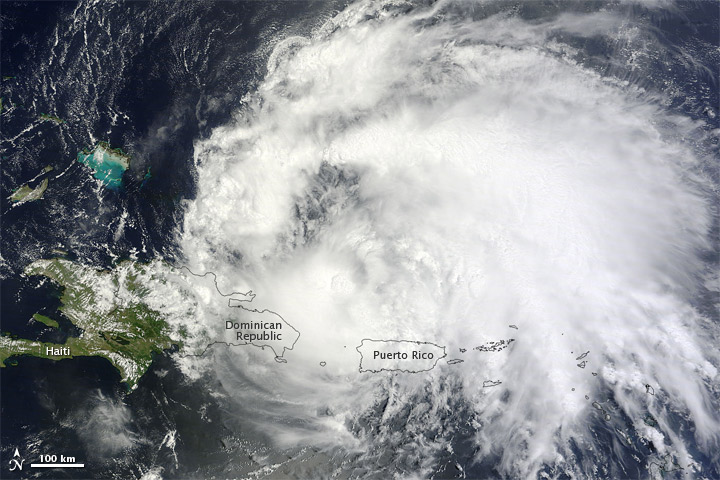 Text by Adam Voiland. Image from the Earth Observatory.