Check out our interview with Dr. Stephanie Adams, Dean of the Batton College of Engineering and Technology at Old Dominion University in Norfolk, Virginia. Dr. Adams was a NASA intern early in her career and returned recently to NASA Langley Research Center to give a keynote speech honoring Black History Month. Learn about her journey becoming an engineer and an educator of future engineers.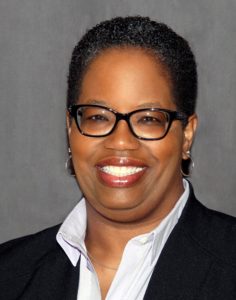 How have you been engaged with NASA?
I was an intern at NASA during the summer of 1988. I believe I was in the Langley Aerospace Research Summer Scholars (LARSS) program.
How did you discover your passion for STEM?
As a child I was interested in being a physician. In 9th grade I suffered my first knee injury and discovered Biomedical Engineering about the same time. I thought how cool would it be to design a totally artificial knee, soft tissue and all.
Where do you work and do you remember what it was like on your first day of work?
I am the Dean of Engineering at Old Dominion University. My first day was July 11, 2017 and I remember being both nervous and excited. Excited as I had been working toward this goal for the last 10 years. I was nervous because I would be walking into a new environment, where no one knew me and I wondered how I would be received and welcomed.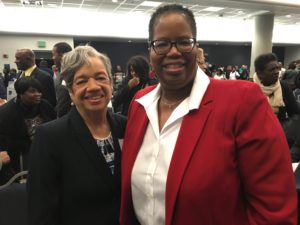 What do you enjoy most about what you do?
I have the opportunity to create an environment where students can achieve their dreams while studying in an environment where diversity and multiple perspectives are highly valued and the balance of practice and theory exists.
What inspired you to work in this field?
I originally became an engineer to develop artificial knees which would help people. I decided to become a professor and an administrator to help people achieve their own goals.
What are some of the most important lessons you have learned in your life?
"Play the hand you are dealt in life." Some circumstances you can't change. All you can do is persevere in spite of them.
"Walk in your own shoes."  Be you!!  Don't try to be someone else: a big sister, cousin, brother, friend. Be ok with who you are and own.
What do you consider your greatest accomplishment?
I think completing my bachelors degree with honors after being told my SAT score was not strong enough to be an engineer.
What was the most difficult moment of your career? What did you learn?
I left a great position I loved to move closer to family for what seemed like a lateral move. Turns out the new position was a disaster and I had to decide what to do next. Should I return to the job I loved? Should I stay in a job, in an unsupportive environment? Should I take a pay cut and have peace of mind? Should I look for another job? What was the right decision. Leaning on the quote I offered in the last question of the interview, I left job, took a pay cut, had peace of mind and in no time at all, I found a new job in a supportive environment.
Who has been the biggest influence on your life, and what lessons did they teach you?
First and foremost, my parents. They instilled in me that I could do and be anything I wanted. They also encouraged me to seek mentors, who have provided me invaluable counsel in pursuit of my goals and dreams.
How has your career been different than what you'd imagined?
I thought I'd be an orthopedic surgeon and develop artificial knees. I am not even close to that goal. I have no regrets about it, though I do wonder from time to time how my life would be different.
Did you have to overcome any gender barriers in your career?
I am sure that I have but they have not been obvious. I think if anything I wonder if the barriers have been due to race or gender. My upbringing was to do your best and not to look for reasons things didn't happen to or for you. This has been how I have governed myself.
What does your future hold?
I hope to become a University President, travel a lot, play golf and take lots of pictures.
What one piece of advice would you like to pass on to the next generation?
"Each of us has the right and the responsibility to assess the roads which lie ahead, and those over which we have traveled, and if the future road looms ominous or unpromising, and the roads back uninviting, then we need to gather our resolve and, carrying only the necessary baggage, step off that road into another direction. If the new choice is also unpalatable, without embarrassment, we must be ready to change that as well."  Maya Angelou
This quote gives the reader permission to make multiple changes in life if things are not working out the way envisioned. It has served me well on multiple occasions.