Kyrgyzstan is wedged in the mountainous wrinkles between Kazakhstan and China, created some time ago when the land mass we now call India, propelled by plate tectonics, slammed into the Asian plate.  Living there are a proud people, rich in history, who live surrounded by natural high altitude beauty.  Out of numerous Kyrgyzstan lakes, one in particular stands out; Lake Issyk Kul.  When seen from orbit, like we did from the International Space Station, Lake Issyk Kul appears as a giant eye, looking at us looking at it.  The snow covered mountains become aged-eyebrows.  The lake itself, having a fair salt concentration, does not typically freeze over, thus reflecting wintertime light in such a way as to make a pupil that seems to track us as we orbit overhead.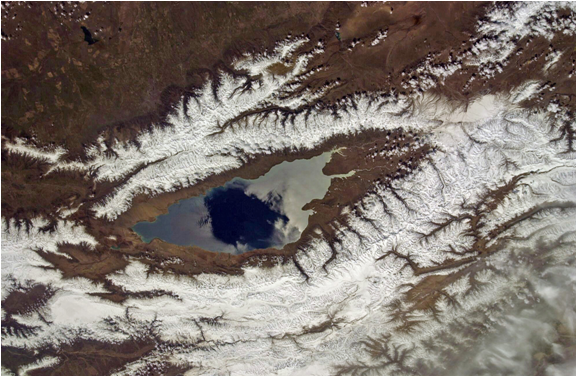 Located near by is Manas Air Force Base, a US establishment that logistically supports the NATO efforts in Afghanistan.  As if drawn down by this orbital eye, we found ourselves shifted from overhead in space to being there on the ground at Manas, talking to Kyrgyz students and to our troops about the exploration of space.  Expanding into the space frontier seems to cross all cultures and all places; it is on resonance with the fabric of who we are as human beings.  Real stories about this frontier tickle the imaginations of school kids and soldiers alike, and for a short time, takes everyone on a journey away from this planet to a place where you are not cold, or hungry, or at war.  After an hour or so we ended our presentation and everyone returns back to the here and now of our place on planet earth. 
If one is perceptive, you can notice a slight change in the sea of faces.  You can see it in the eyes as if it were a personification of Lake Issyk Kul, staring into your mind and into space; it is a vision of hope, for the future.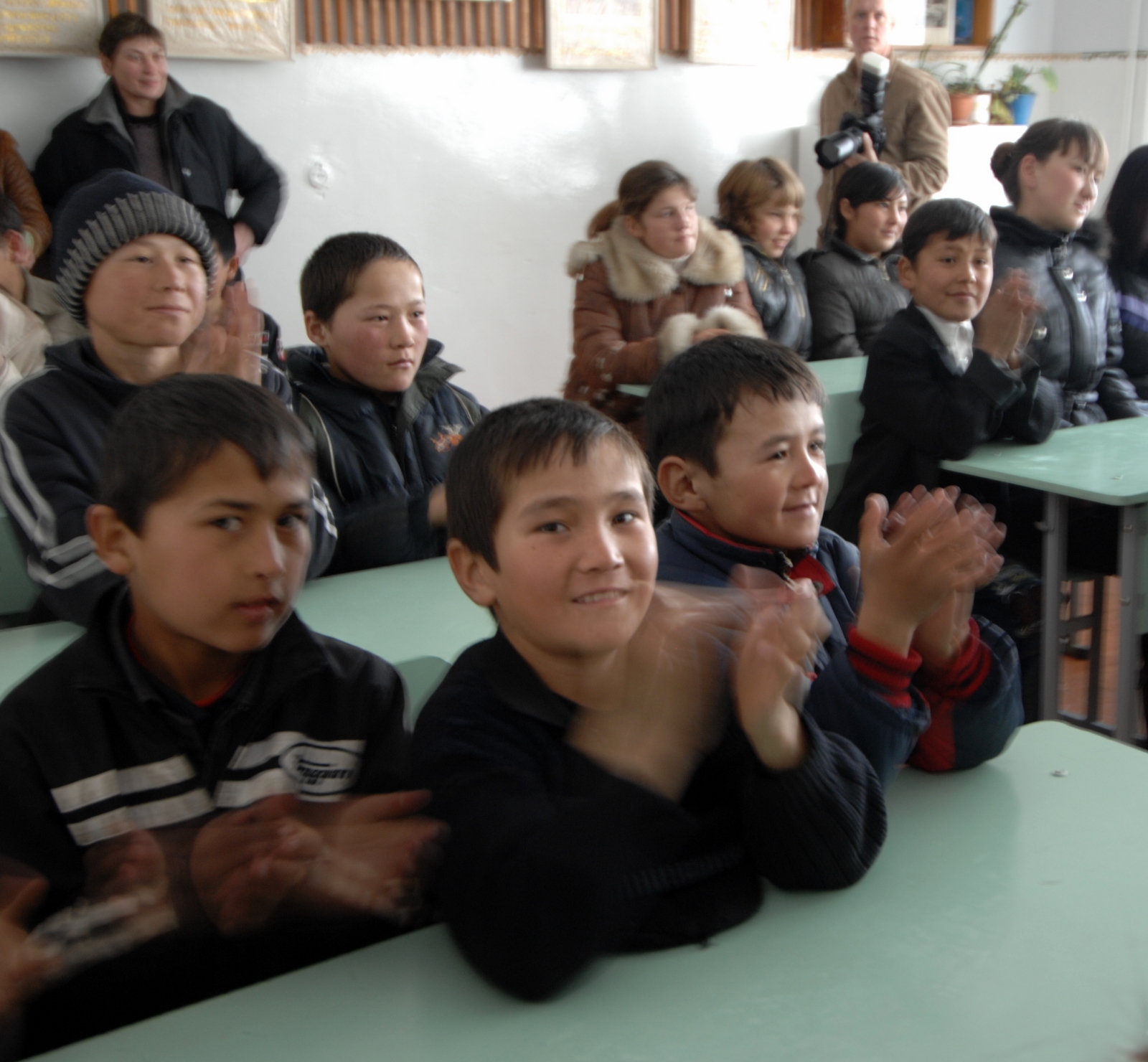 The next day we flew from Manas in Kyrgyzstan to Bagram Air Force Base in Afghanistan and we were greeted by another sea of intent faces.  It was here that we heard Manas was going to be closed.    
— Donald Pettit, STS-126 mission specialist