We made it!! Mike [Mahon] has been here for a couple weeks already but yesterday, I woke up at 5AM in Christchurch and was shuttled to a small airport. We had to repack most of our clothing and personal items and had to wear a whole bunch of extreme weather gear.
              Inside the C-17 U.S. Airforce Cargo Plane
The plane flew out at 10AM and it was roughly a 5-hour flight. Riding on the military cargo plane was definitely an interesting experience. A lot of the usual protocol for airlines were waived and most of the plane was cargo (sadly, a valuable survival need must be beer because there was a palette full of it). They also gave us a huge bag lunch in case we had to boomerang back to NZ. We landed on 2-meter thick sea ice and then walked into a shuttle bus for an extremely slow ride into the town (it was probably only a mile away)                                                                                              
When we got into town we had orientation. Then we had dinner, which was buffet style. I ate way too much food! Some of it was good but the main dish wasn't very good. At 7PM, we had a work-related briefing. Afterward I did some unpacking in my dorm and subsequently joined Kevin McCarthy (supervisor) and co-worker Mike Mahon at the Coffee House for a glass of wine. We left the place around 11:30, but with the sun outside, it looked like it was noon!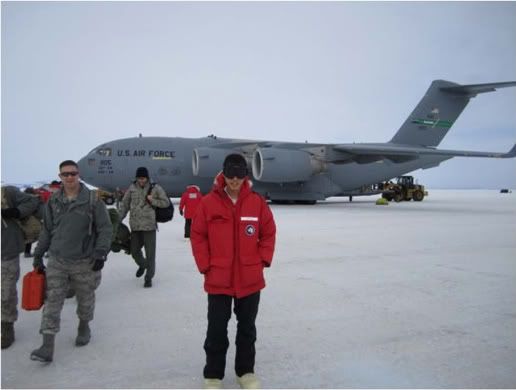 Today, we will have a big Thanksgiving dinner. Kevin said that I could rest today and get a look at the worksite on Sunday. I was happy about having the day off since I got to do the annual Turkey Trot 5K! Yes; I won, though my time was horribly slow (19:01), but the course was brutally uphill and windy (and cold, of course). It was amazing being able to race on such beautiful land. Mike also ran and said that it was the first race he's ever ran with a running bib.
Start of the Turkey Trot 5k in front of the town Chapel (the only building in town with some aesthetically-pleasing architecture) 
After the race, we had breakfast followed by a visit to Discovery Hut with co-worker Tim Reagan (left pretty much untouched for 100 years, with open cans of food and everything) and to the underwater/ice observation tube where you can see some underwater wildlife.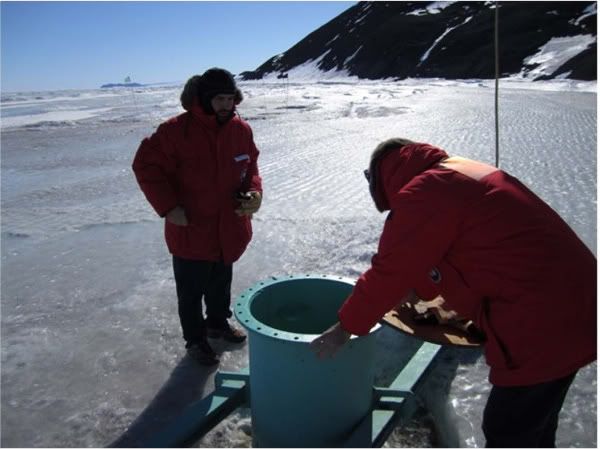 Living here the first night is kind of like college. I live with two other people in a small room. I have a top bunk but with only two feet of clearance to the ceiling.   Despite my skin being really dry already and the cold environment, it's been a wonderful experience so far! I will start working tomorrow.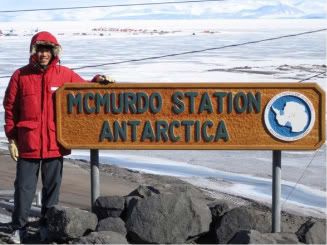 Alvin