Launch a rocket! Build a hovercraft! Solve a puzzle!

Check out science, technology, engineering and mathematics
activities and projects for the whole family.

Download, Print & Learn About Commercial Crew!

Design and Build a Spacecraft You Can Eat

Be a Rocket Scientist Launch a Foam Rocket

For more activities, click here!
---
---
World Water Day Is March 22!
Audience: Educators and Students in Grades 3-6
Contact: info@spaceplace.nasa.gov

Sunday is World Water Day! Earth has a lot of water—it is one of the things that makes our big, blue planet so special. Teachers, help your students learn all about Earth's water with NASA Space Place's video and poster.

Celebrate Solar Week: Spring 2020
Audience: Educators and Students Ages 11-14
Event Date: March 23-27
Contact: solarweek@solarweek.org

Learn about the Sun-Earth connection with cool facts, scavenger hunts, games and an online interactive discussion board where you can submit questions to leading solar scientists.Take part in a 30-minute live youth-oriented webinar for even more scientist interaction.
---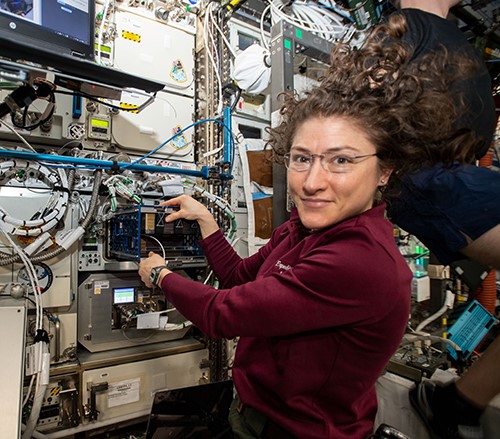 Student Payload Opportunity With Citizen Science (SPOCS)
Audience: College Students
Proposal Deadline: March 27
The International Space Station remains the sole space-based proving ground for reaching the Moon in 2024 through NASA's Artemis program. To celebrate 20 years of continuous human presence on the space station, NASA STEM on Station will fund five payloads to the space station, including return, through the Student Payload Opportunity with Citizen Science (SPOCS). This opportunity is co-designed and executed through NanoRacks, who will provide payload integration support and training.
Teams of students will propose experiments related to bacteria resistance or sustainability research, topics that are critical not only to the space station but also to future exploration. Selected teams are expected to involve K-12 students as citizen scientists in a substantial part of their experiment and conduct educational outreach activities.
Have questions? Email us at JSC-STEMonStation@mail.nasa.gov.
---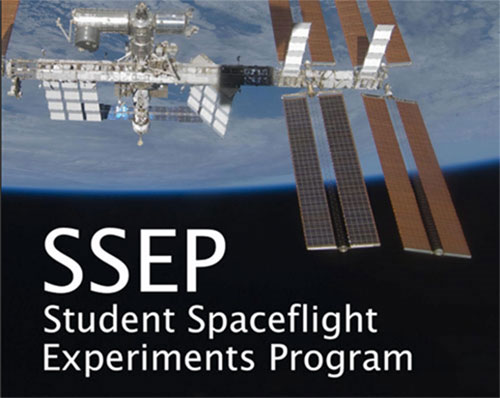 Student Spaceflight Experiments Program—Mission 15 to the International Space Station
Audience: School Districts Serving Grades 5-12, Informal Education Institutions, Colleges and Universities
Inquiry Deadline: March 27
Start Date: Sept. 1
Contact: jeffgoldstein@ncesse.org
The National Center for Earth and Space Science Education and the Arthur C. Clarke Institute for Space Education announce Mission 15 to the International Space Station, a community engagement initiative in STEM. In each participating community, one proposed student experiment is selected to fly in low-Earth orbit on the space station. For pre-college grades 5-12, each community is expected to engage at least 300 students in real microgravity experiment design and proposal writing. For an undergraduate community, it is expected that at least 30 students will be engaged. Interested communities must inquire no later than March 27.
---
Explorers Wanted—Apply To Be an Astronaut
Applications Due: March 31
Contact: stephanie.schierholz@nasa.gov

Do you have what it takes to be an astronaut? As preparations continue for sending the first woman and next man to the Moon, NASA is looking for the next class of Artemis Generation astronauts.

Visit the How To Be an Astronaut page to find requirements, frequently asked questions and advice from current astronauts on how to apply.

Contact Opportunity: Amateur Radio on the International Space Station
Audience: All Educators
Proposal Deadline: March 31
Contact: ariss.us.education@gmail.com

ARISS-US is accepting proposals from U.S. schools, museums and community youth organizations (working individually or together) to host an amateur radio contact with an astronaut aboard the International Space Station between Jan. 1 and June 30, 2021. To maximize events, ARISS-US is looking for organizations that will draw large numbers of participants and integrate the event into a well-developed education plan.
---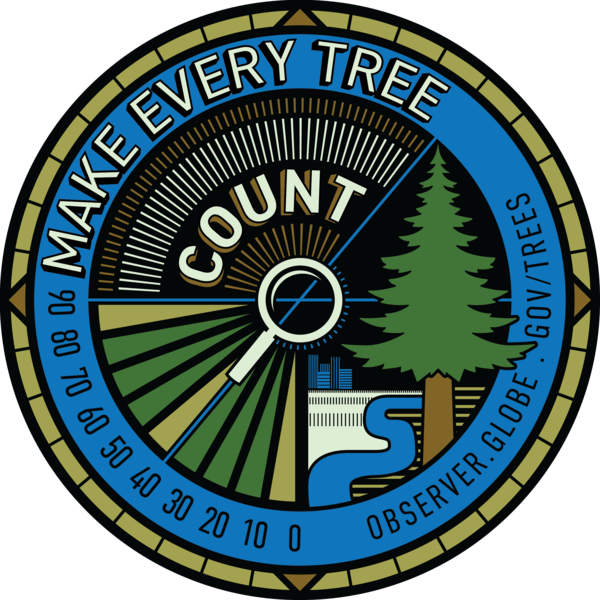 Be a Citizen Scientist—Trees Challenge 2020: Make Every Tree Count
Audience: Public
Challenge Dates: April 1-30
Contact: marile.colonrobles@nasa.gov
Celebrate the 50th anniversary of Earth Day and the 25th anniversary of the Global Learning and Observations to Benefit the Environment (GLOBE) Program, with a monthlong citizen science challenge! Citizen scientists worldwide are invited to measure the height of as many different trees as possible throughout the month using the Trees tool in the GLOBE Observer app. The individuals, schools and registered teams that measure the most trees will be recognized as top observers in the challenge.
---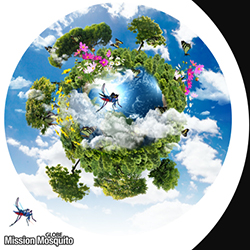 GLOBE Mission Mosquito Webinar: Countdown to Earth Day 2020
Audience: All Educators
Webinar Date: April 2 at 2 p.m. EDT
Contact: cassie_soeffing@strategies.org
April is the perfect time to introduce you to the Global Learning and Observations to benefit the Environment (GLOBE) Program Observer Trees Campaign and highlight the connections between mosquito habitats, trees and Earth Day.
---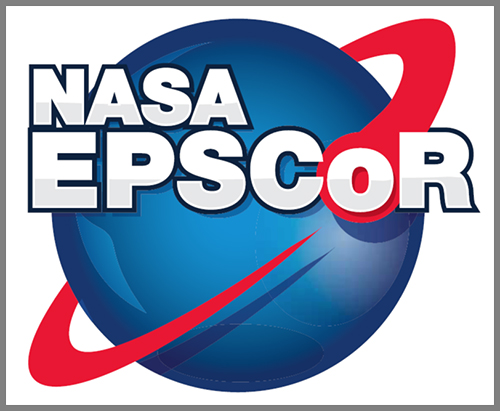 Call for Reviewers: NASA's Established Program to Stimulate Competitive Research Proposals
Audience: Subject Matter Experts With Ph.D.s
Application Deadline: April 3
Contact: agency-epscor@mail.nasa.gov
NASA is seeking qualified experts to review proposals for NASA's Established Program to Stimulate Competitive Research. EPSCoR aims to strengthen the research capabilities of U.S. states that have not participated equably in competitive aerospace and aerospace-related research activities in the past.
Potential reviewers may view the EPSCoR solicitation online in NSPIRES to determine if they're interested in participating. Volunteers will be asked to review one to three proposals of approximately 20 pages in length. Eligible Non-Civil Servant reviewers receive an honorarium of $100 for the first proposal reviewed and $50 for each additional review.
If you are interested, respond at nasa.epscor@nasaprs.com. Please also send an email to agency-epscor@mail.nasa.gov and indicate your contact information and research area of interest and/or expertise. You should then register at http://nspires.nasaprs.com (if already registered on NSPIRES, please confirm your login is still active).
---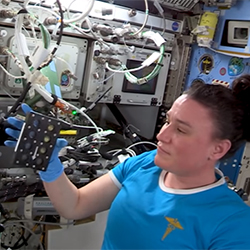 Now Available: Season 4 of 'NASA Explorers' Video Series
Audience: STEM Educators
Contact: becky.kamas@nasa.gov
Astronauts have been performing science experiments on the International Space Station for nearly 20 years. Inspire the Artemis Generation with a look into experimental science as Season 4 of "NASA Explorers" follows a team of scientists during their journey to launch their research from Earth to the space station.
These short, binge-worthy episodes from the ISS Program Science Office explore the world of scientific research in microgravity and demonstrate the excitement and importance of scientific research and space exploration.
---
Want to subscribe to get this message delivered to your inbox each Thursday? Sign up for the NASA EXPRESS newsletter at www.nasa.gov/stem/express.
Are you looking for NASA STEM materials to support your curriculum?
Search hundreds of resources by subject, grade level, type and keyword at https://www.nasa.gov/education/materials/.
Find NASA science resources for your classroom. NASA Wavelength is a digital collection of Earth and space science resources for educators of all levels — from elementary to college, to out-of-school programs. https://science.nasa.gov/learners/wavelength
Check out the 'Explore NASA Science' website! Science starts with questions, leading to discoveries. Visit https://science.nasa.gov. To view the site in Spanish, visit http://ciencia.nasa.gov.
---
Visit NASA STEM Engagement on the Web:
NASA's Office of STEM Engagement: https://stem.nasa.gov
NASA Kids' Club: https://www.nasa.gov/kidsclub