June 23, 2020 – Australia Sees Wildfires in Northern Territory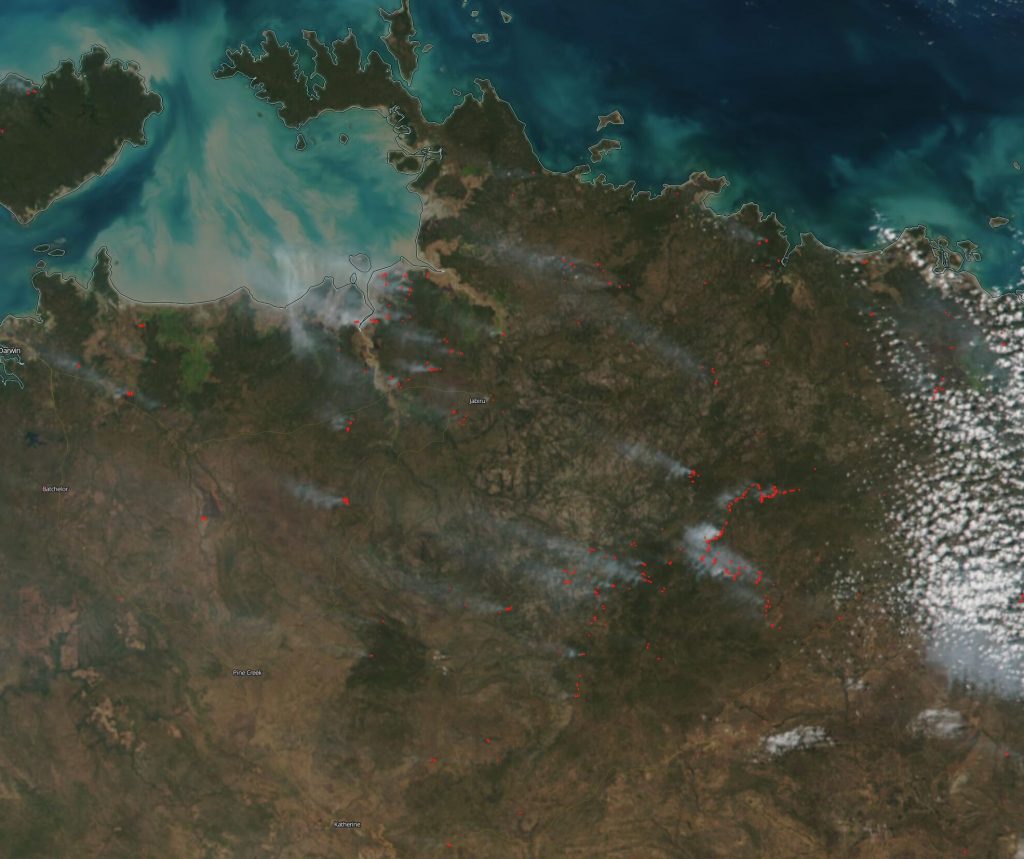 This image was captured by the NOAA/NASA Suomi NPP satellite on June 23, 2020 and shows red points which designate areas that are higher in temperature than the surrounding earth. If smoke is present, as it is here, it is indicative of fire.
The VIIRS instrument which collected this image is a 22-band radiometer which collects infrared and visible light data to observe weather, climate, oceans, nightlight, wildfires, movement of ice, and changes in vegetation and landforms.  Suomi NPP is the first Earth-observing satellite to measure both global climate changes and key weather variables.  Suomi NPP is managed by NASA, NOAA and the U.S. Department of Defense.
Caption by Lynn Jenner and image courtesy of  NASA Worldview, Earth Observing System Data and Information System (EOSDIS).  NASA's Worldview application provides the capability to interactively browse over 700 global, full-resolution satellite imagery layers and then download the underlying data. Many of the available imagery layers are updated within three hours of observation, essentially showing the entire Earth as it looks "right now."