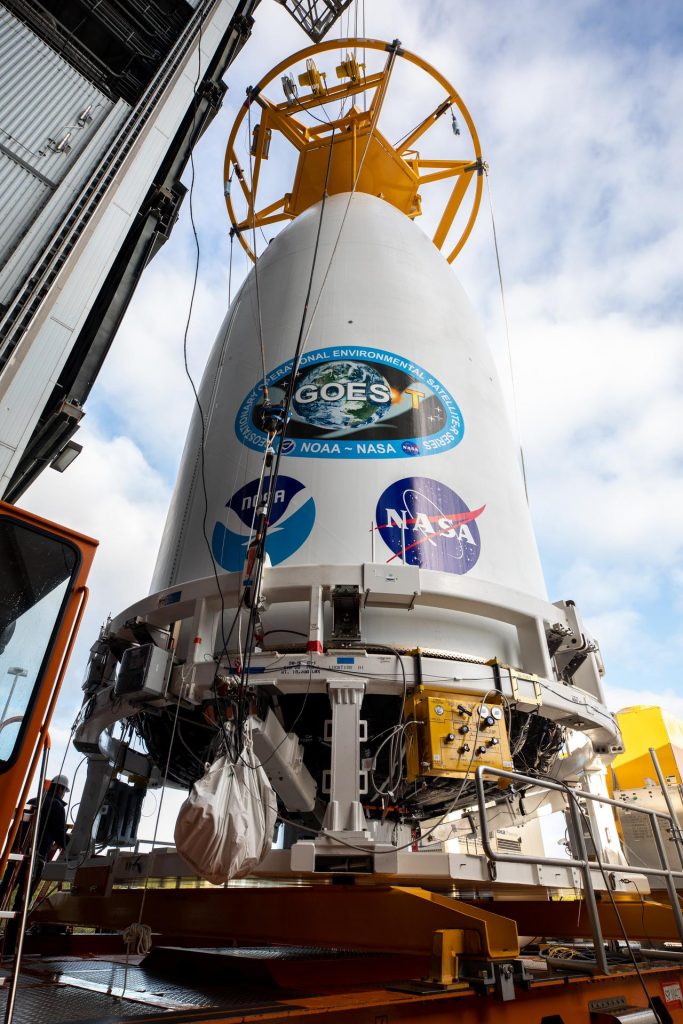 Weather officials with Cape Canaveral Space Force Station's 45th Weather Squadron predict a 70% chance of favorable weather conditions for Tuesday afternoon's launch of the National Oceanic and Atmospheric Administration's (NOAA) Geostationary Operational Environmental Satellite-T (GOES-T) satellite from Florida's Space Coast, with the cumulus cloud rule serving as the primary weather concern.
A joint effort between NASA and NOAA, GOES-T is scheduled to launch aboard a United Launch Alliance Atlas V 541 rocket from Canaveral Space Force Station's Space Launch Complex 41, at 4:38 p.m. EST tomorrow. GOES-T will help meteorologists observe and predict local weather events, including thunderstorms, tornadoes, fog, hurricanes, flash floods and other severe weather.
The launch is managed by NASA's Launch Services Program, based at NASA's Kennedy Space Center.
Tune in today at 10 a.m. to watch the NASA EDGE Rollout show. The show will air live on NASA TV and YouTube. Follow the GOES-T mission on Twitter @NASA, @NASASocial, @NASA_LSP, @NASAKennedy; Facebook: NASA, NASA LSP, NASA Kennedy; and Instagram: NASA, NASA Kennedy.