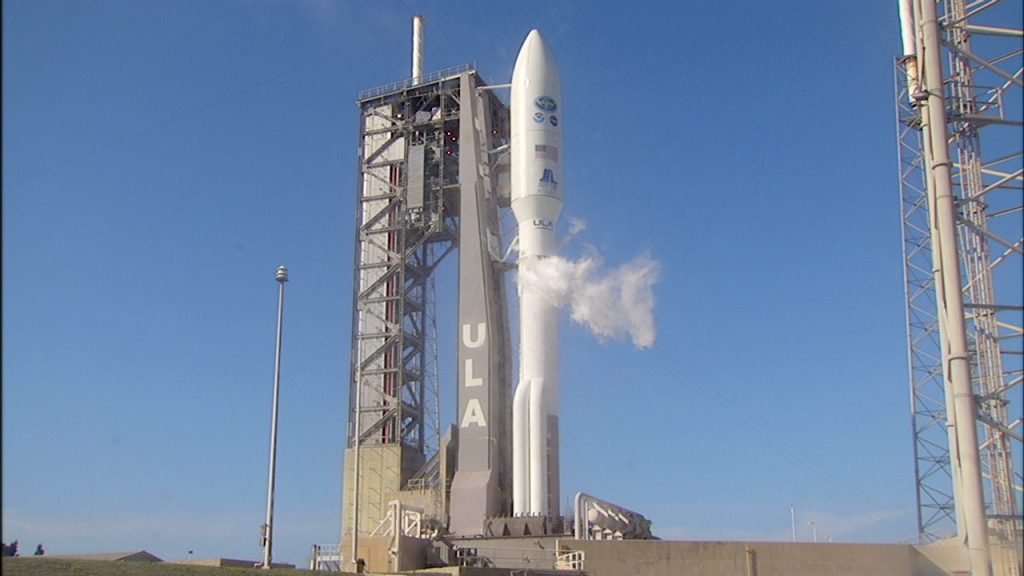 Tune in to NASA TV, the NASA app, or the agency's website, starting in about 10 minutes, for live broadcast coverage of today's National Oceanic and Atmospheric Administration's (NOAA) Geostationary Operational Environmental Satellite-T (GOES-T) satellite mission.
Liftoff, aboard a United Launch Alliance Atlas V 541 rocket from Cape Canaveral Space Force Station's Launch Complex 41, is targeted for 4:38 p.m. EST. There is a two-hour window for the launch, which is managed by NASA's Launch Services Program, based at NASA's Kennedy Space Center.
GOES-T, a joint effort between NASA and NOAA, will help meteorologists observe and predict local weather events. The satellite will be renamed GOES-18 once it reaches geostationary orbit. Following a successful on-orbit checkout of its instruments and systems, NOAA plans to put GOES-T immediately into operational service, replacing GOES-17 as GOES West.
Click here to learn more about the GOES-T mission.