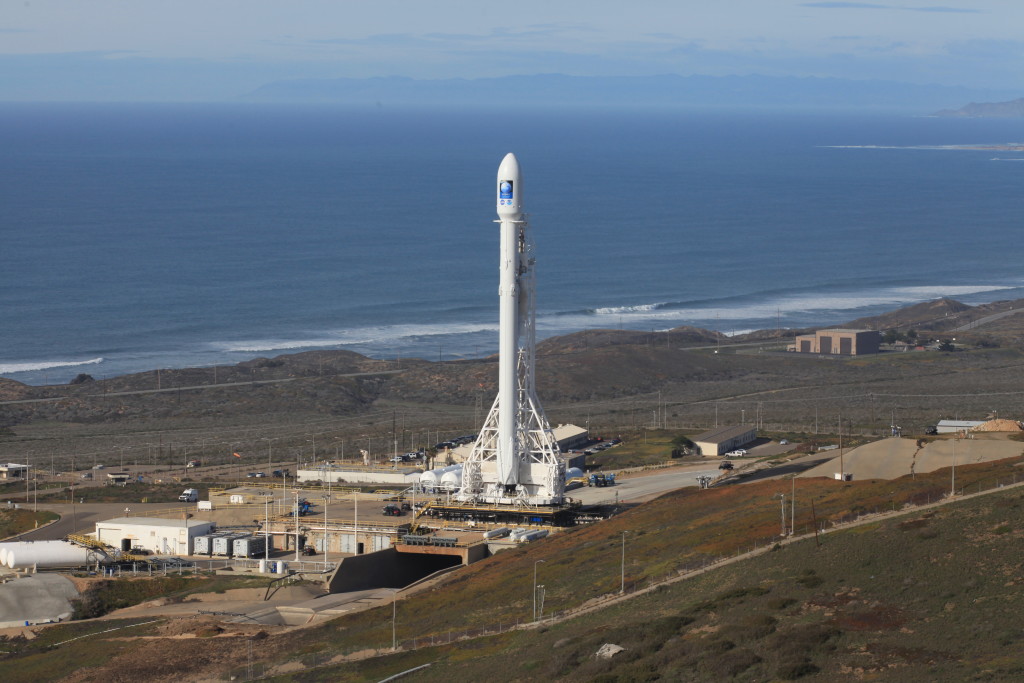 Earth's oceans could have a new observer in orbit just a few hours from now.
Countdown clocks are ticking steadily down toward the planned launch of the Jason-3 satellite aboard a SpaceX Falcon 9 rocket from Vandenberg Air Force Base in California. Liftoff from Space Launch Complex 4 is slated for 10:42:18 a.m. PST / 1:42:18 p.m. EST at the start of a 30-second launch window.
Launch Weather Officer Lt. Joseph Round of the 30th Operations Support Squadron at Vandenberg predicts a rare 100 percent chance of favorable conditions during the countdown and liftoff.
The product of an international partnership, Jason-3 will measure the topography — the "hills and valleys" — of Earth's oceans, generating data for use in weather modeling, seasonal and tropical storm forecasting, the maritime safety community and research. The Jason-3 mission enhances our ability to monitor Earth right now, using the vantage point of space to increase our understanding of our home planet, improve lives and safeguard our future.
NASA's Jason-3 launch blog originates from a console in Hangar AE on Cape Canaveral Air Force Station in Florida. Therefore, times mentioned within blog posts will be in Eastern time unless otherwise noted.
Photo credit: NASA/Kim Shiflett