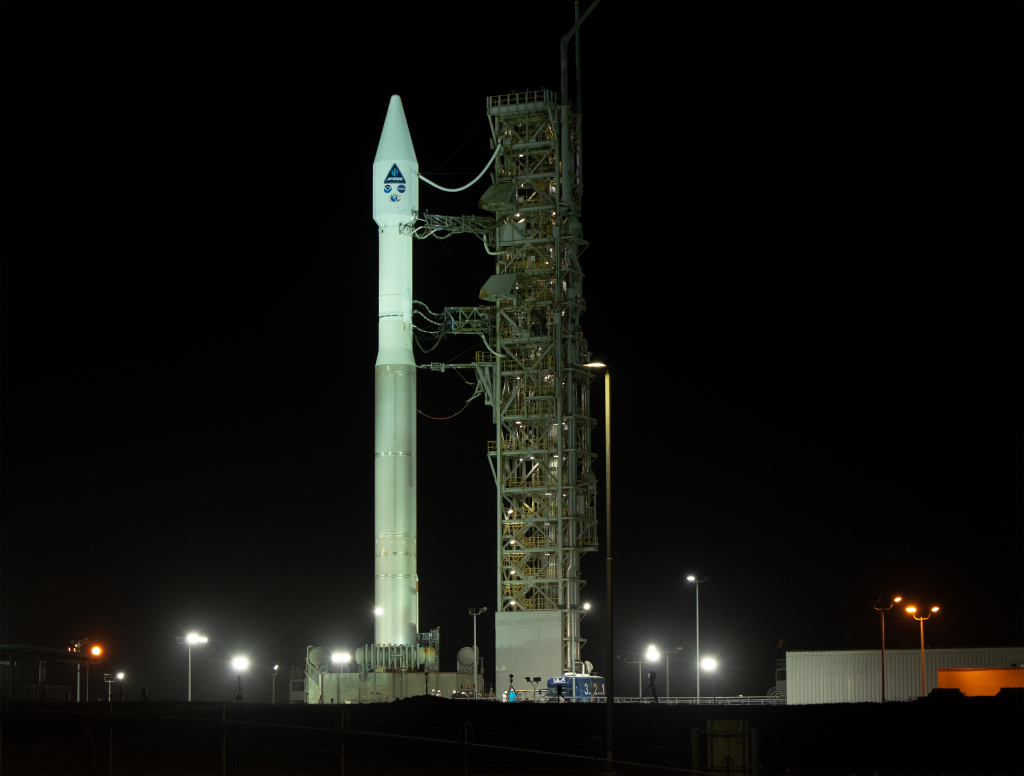 Hello, and welcome to NASA's live coverage of the National Oceanic and Atmospheric Administration's (NOAA) Joint Polar Satellite System-2 (JPSS-2) satellite mission! Tune in to NASA Television, the NASA app, or the agency's website, or follow along here on the mission blog for a look at all of today's major milestones.
JPSS-2 is the third satellite in the Joint Polar Satellite System series and is designed to scan the Earth as it orbits from the North to the South Pole, crossing the equator 14 times a day to provide full global coverage twice a day. Along with NASA's secondary payload, Low-Earth Orbit Flight Test of an Inflatable Decelerator (LOFTID) – a technology demonstration of a cross-cutting inflatable aeroshell, or heat shield, designed for atmospheric re-entry – JPSS-2 is set to launch atop a United Launch Alliance Atlas V 401 rocket from Space Launch Complex-3 at Vandenberg Space Force Base in California. The 36-minute launch window begins at 1:25 a.m. PST.
Today's launch is managed by NASA's Launch Services Program, based at the agency's Kennedy Space Center in Florida, while LOFTID is managed by the agency's Langley Research Center in Hampton, Virginia. Our coverage on the blog originates from the NASA News Center at Kennedy.
Together, NOAA and NASA partner in the development, launch, testing, and operation of all satellites in the JPSS series. NASA develops and builds the instruments, spacecraft, and ground system, in addition to launching the satellites on behalf of NOAA, which operates the satellites.
Here's a look at some of today's ascent milestones. All times are approximate:
LAUNCH AND SPACECRAFT DEPLOYMENT
All Times Approximate
Hr/Min/Sec    Event
00:01:18         Max Q (moment of peak mechanical stress on the rocket)
00:04:02         Booster engine cutoff (BECO)
00:04:08         Stages I and II separate
00:04:18         Stage II main engine startup (MES1)
00:04:26         Payload fairing jettison
00:17:22         Stage II first engine cutoff – direct injection burn (MECO1)
00:28:22         JPSS-2 separation
00:45:41         Stage II second engine startup (MES2)
00:46:24         Stage II second engine cutoff (MECO2)
01:05:34         Stage III third engine startup (MES3)
01:06:00         Stage III third engine cutoff (MECO3)
01:16:31         LOFTID re-entry vehicle separation
01:43:06         End of mission
02:05:00        LOFTID splashdown and demonstration complete