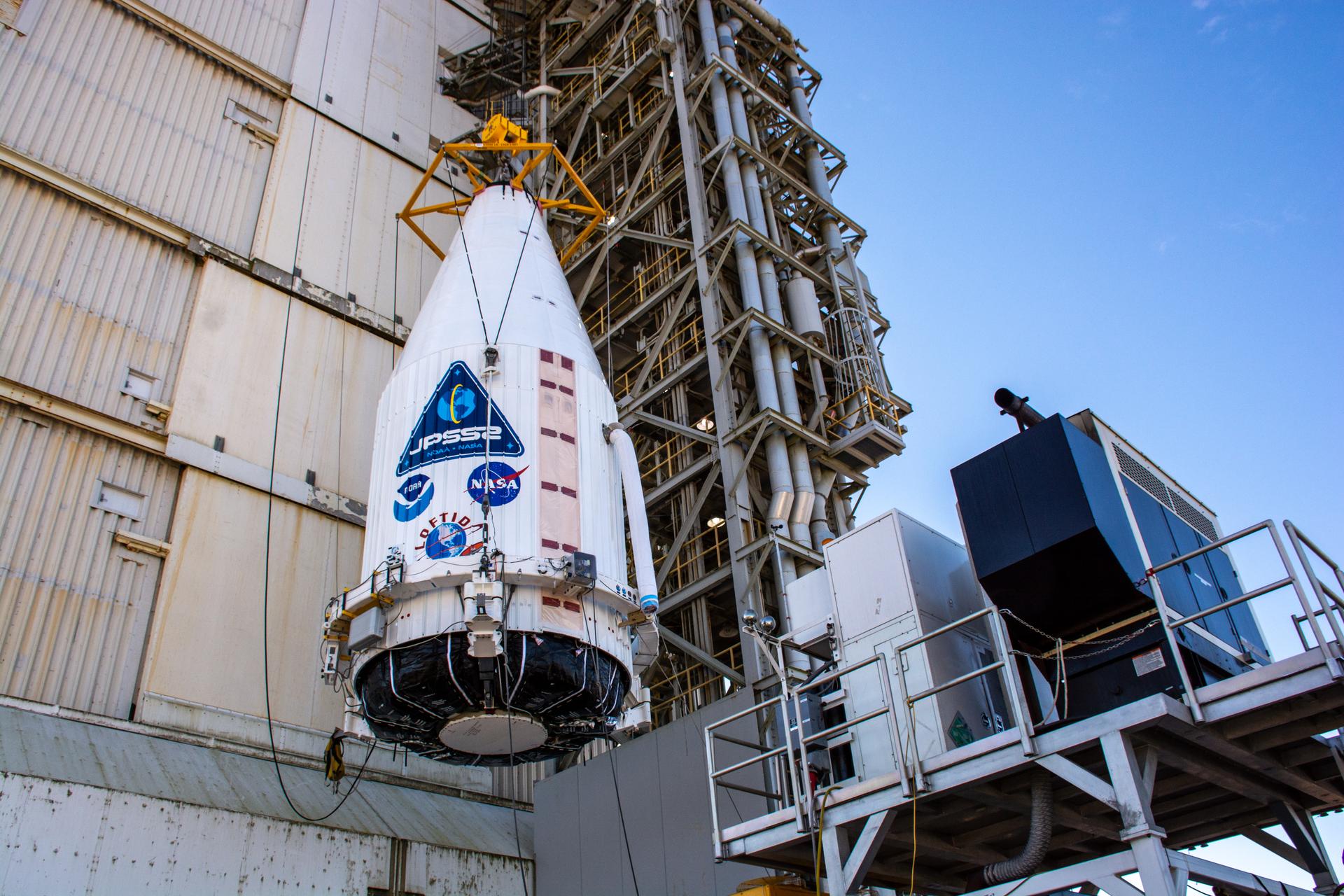 Launch preparations continue at Vandenberg Space Force Base in California for the launch of NOAA's Joint Polar Satellite System-2 (JPSS-2) and NASA's Low-Earth Orbit Flight Test of an Inflatable Decelerator (LOFTID).
Technicians recently mounted the payload fairing protecting the weather satellite and inflatable decelerator to the top of the Atlas V rocket on Oct. 18. Launch is slated for 2:25 a.m. PDT on Nov. 1 from Space Launch Complex 3.
JPSS-2 is the third weather satellite of the latest generation of NOAA's polar-orbiting environmental satellites. LOFTID is a tech demonstration that is going along as a rideshare and will return to Earth in a re-entry test shortly after JPSS-2 enters orbit. Together, both payloads form an approximately 27-foot-tall superstack.
NASA's Launch Services Program is managing the launch service, and JPSS-2 will be the program's 23rd flight on an Atlas V.