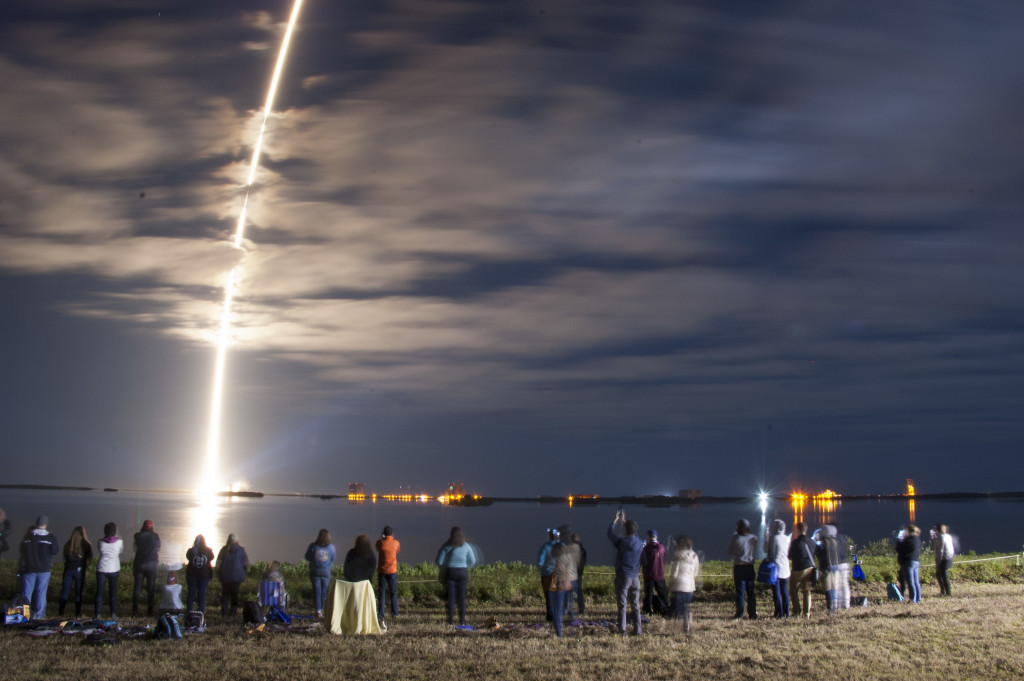 With Cygnus in its proper orbit and set up to fly on its own to the International Space Station, officials from NASA, Orbital ATK which built and flies Cygnus, and United Launch Alliance, which operates the Atlas V launch vehicle, offered congratulations to the flight teams and work that went into the flawless countdown and liftoff.
"Clearly this team was ready to go do this launch tonight," said Kenneth Todd, the space station's Operations Integration manager. "The ISS is ready and the crew is ready."
The countdown and flight proceeded smoothly, something that did not go unnoticed.
"We all know it takes a lot of hard work to make it look easy and the team did that," said Frank Culbertson, president of Orbital ATK's Space Systems Group.
ULA's Vern Thorp put the 21-minute flight to orbit into perspective: That's faster than most pizza deliveries," he said.
Photo credit: NASA/Ben Smegelsky