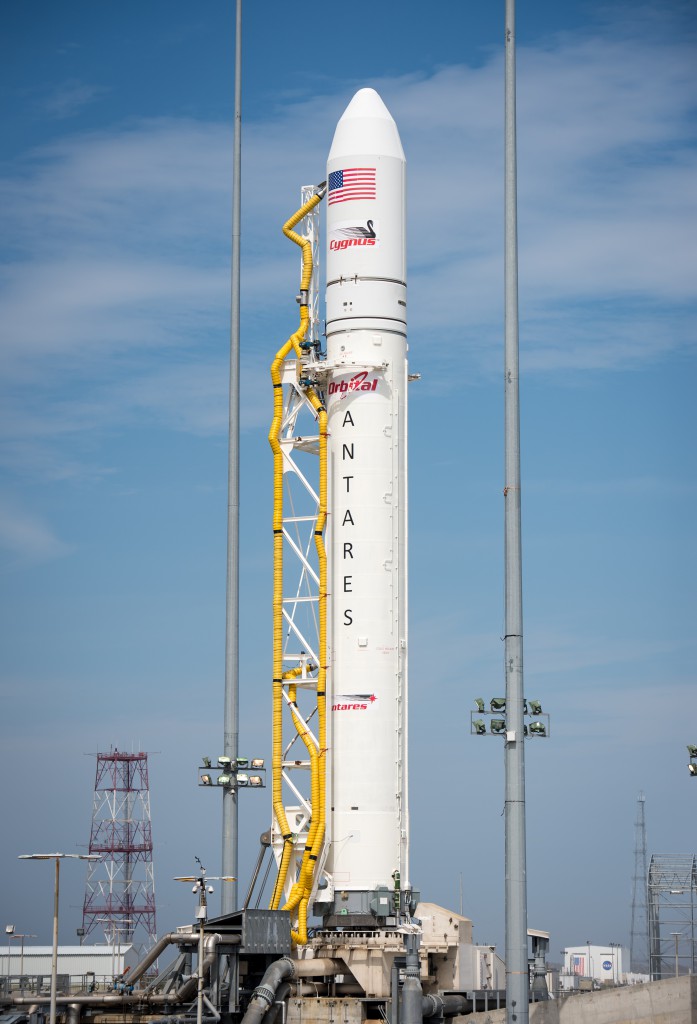 Orbital ATK completed a stage test at the end of May and final data review has confirmed the test was successful, clearing the way for the Antares return to flight. Simultaneously, the company has been conducting final integration and check out of the flight vehicle that will launch the OA-5 mission to ensure that all technical, quality and safety standards are met or exceeded.
Due to a variety of interrelated factors, including the company's continuing processing, inspection and testing of the flight vehicle at Wallops Island, and NASA's scheduling of crew activities on the International Space Station in preparation for upcoming cargo and crew launches, Orbital ATK is currently working with NASA to target a window in the second half of September for the launch of the OA-5 mission. A more specific launch date will be identified in the coming weeks.
To date, Orbital ATK has carried out five cargo logistics mission for NASA under the COTS and CRS programs.