Northrop Grumman's 10th contracted cargo resupply mission for NASA to the International Space Station will deliver about 7,400 pounds of science and research, crew supplies and vehicle hardware to the orbital laboratory and its crew. The launch window opens Saturday, Nov. 17, at 4:01 a.m. EST.
Today's Wallops range forecast predicts excellent conditions for launch, with less than a 5 percent chance of a weather-related concern.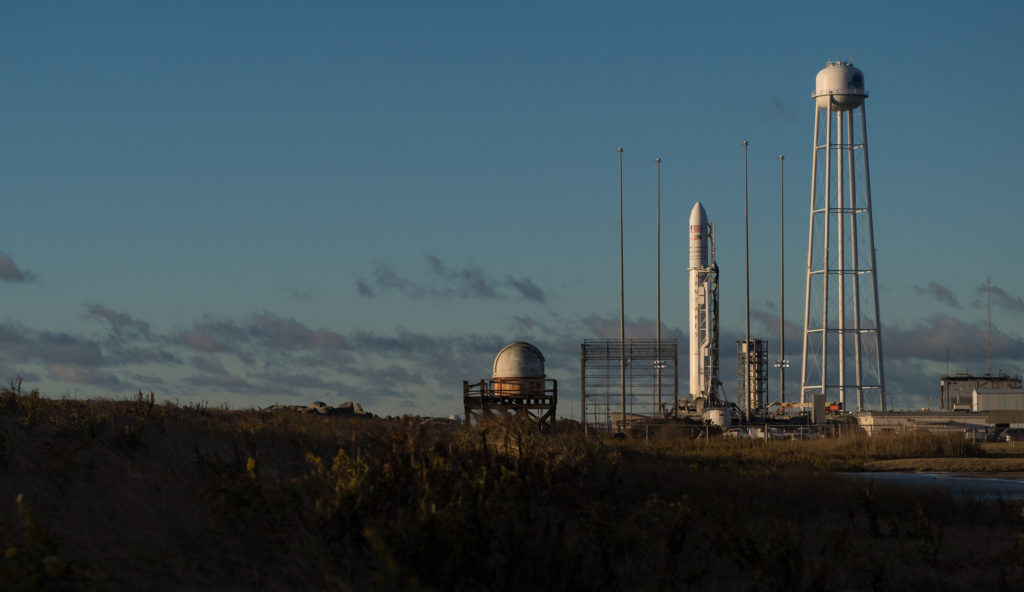 The storm system that produced high winds and heavy rain on Thursday is currently exiting the region and moving off quickly to the northeast. Windy conditions will continue through the morning hours before beginning to subside this afternoon as the area of low pressure moves farther away and high pressure builds closer to the Wallops area.