Northrop Grumman has confirmed that the Cygnus' two solar arrays are deployed and receiving power.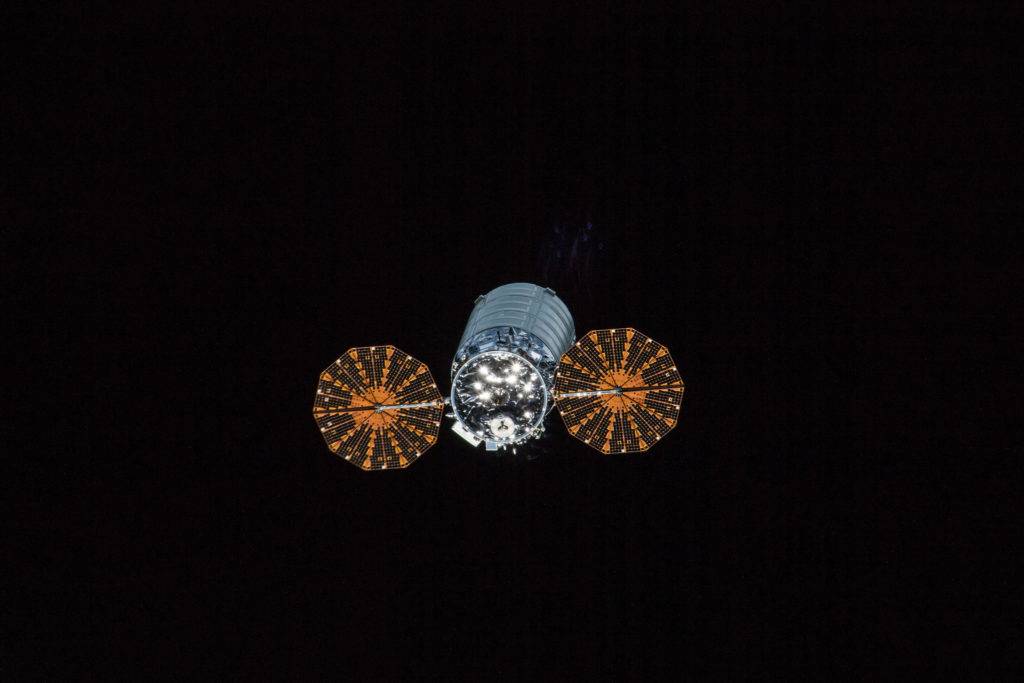 Arrival of the Cygnus at the space station is scheduled for Nov. 19. Cygnus carries about 7,400 pounds of crew supplies and hardware, including science and research in support of dozens of research investigations.
Northrop Grumman's Cygnus cargo spacecraft was launched aboard the company's Antares rocket from NASA's Wallops Flight Facility in Virginia at 4:01 a.m. EST Nov. 17. The flight is Northrop Grumman's 10th contracted cargo resupply mission for NASA to the space station.