Northrop Grumman scrubbed tonight's Antares launch after off-nominal readings from a ground support sensor. Northrop Grumman and NASA have set the next launch attempt to no earlier than Feb. 13 at 4:06 p.m. EST, due to an unfavorable weather forecast over the next two days, and time required to address the ground support issue.
NASA TV coverage of the launch will begin at 3:30 p.m. EST. Teams will refresh 24-hour late load cargo the day before. The Antares rocket and Cygnus spacecraft remain healthy. A launch Thursday would result in a capture of Cygnus on Saturday, Feb. 15. For more information on this mission, please visit www.nasa.gov/northropgrumman and NASA's homepage.
Follow launch activities at the launch blog and @NASA_Wallops and learn more about space station activities by following @space_station and @ISS_Research on Twitter as well as the ISS Facebook and ISS Instagram accounts.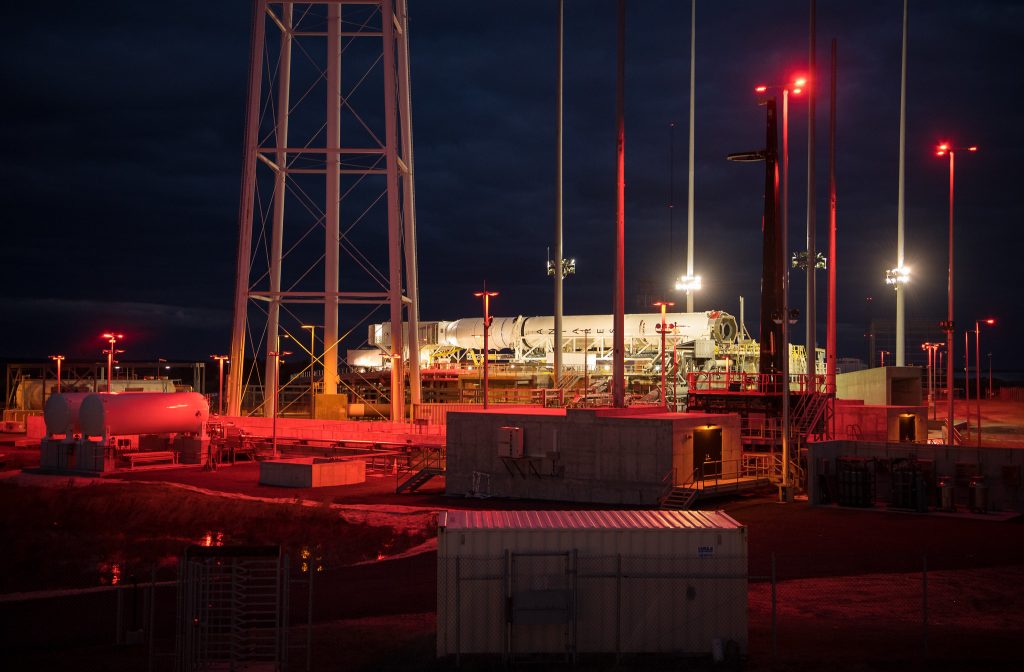 (NASA/Aubrey Gemignani)