NASA commercial cargo provider Northrop Grumman is targeting 9:38 p.m. EDT Thursday, Oct. 1, for the launch of its 14th resupply mission to the International Space Station.
The latest Wallops Launch Range forecast for Oct. 1 puts weather at 70% favorable, with the primary concerns being thick clouds and cloud ceiling. 
An upper level trough and associated frontal boundary will approach the region on Tuesday, Sept. 29, providing scattered showers and thunderstorms for much of the day. A weak low will develop along the front near the Carolinas. That will enhance thunderstorm and heavy rain chances
across the Wallops Region Tuesday night. There are additional heavy rain and thunderstorm chances through mid-morning Wednesday, Sept. 30.
Weak high pressure briefly develops Wednesday into early Thursday, Oct. 1, allowing for dry conditions and less clouds before weak upper level energy brings another chance for increased cloudiness and a slight chance of a sprinkle Thursday evening.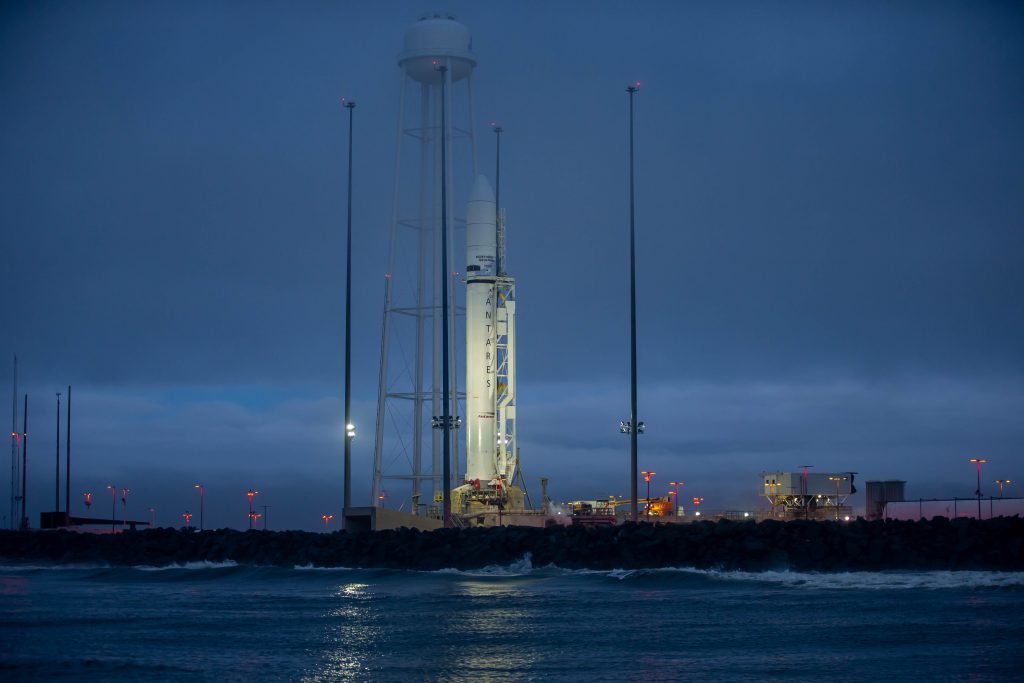 Loaded with nearly 8,000 pounds of research, crew supplies, and hardware, Northrop Grumman's Cygnus cargo spacecraft will launch on the company's Antares rocket from Virginia Space's Mid-Atlantic Regional Spaceport at NASA's Wallops Flight Facility in Virginia.
The Cygnus spacecraft, dubbed the SS Kalpana Chawla, will arrive at the space station Sunday, Oct. 4. Expedition 63 Commander Chris Cassidy of NASA will grapple Cygnus and Flight Engineer Ivan Vagner of Roscosmos will act as a backup. After Cygnus capture, mission control in Houston will send ground commands for the station's robotic arm to rotate and install it on the bottom of the station's Unity module. Cygnus is scheduled to remain at the space station until mid-December, when it will depart the station. Following departure, the Saffire-V experiment will be conducted prior to Cygnus deorbit and disposing of several tons of trash during a fiery re-entry into Earth's atmosphere approximately two weeks later.