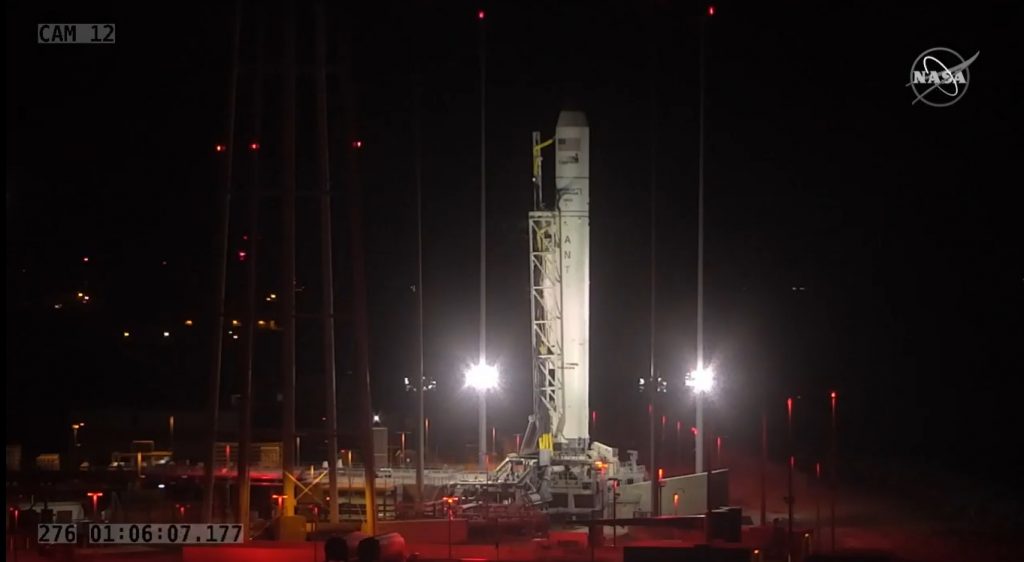 The Wallops Launch Range forecast has been upgraded to 90% favorable for tonight's launch attempt of Northrop Grumman's Antares rocket and Cygnus cargo spacecraft from the Mid-Atlantic Space Port's Pad 0A at NASA's Wallops Flight Facility on Virginia's Eastern Shore. A five-minute launch window opens at 9:38 p.m. EDT. All systems are "go" at this time with no issues being worked.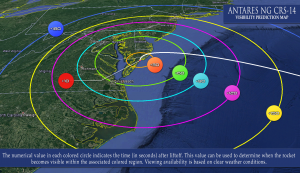 Live coverage and countdown commentary are also streaming on Twitter, Facebook, LinkedIn, Twitch, Daily Motion, and Theta.TV. The launch may also be visible to the naked eye in areas of the Mid Atlantic.
Loaded with nearly 8,000 pounds of research, crew supplies, and hardware, Northrop Grumman's Cygnus cargo spacecraft will launch on the company's Antares rocket from Virginia Space's Mid-Atlantic Regional Spaceport at NASA's Wallops Flight Facility in Virginia.