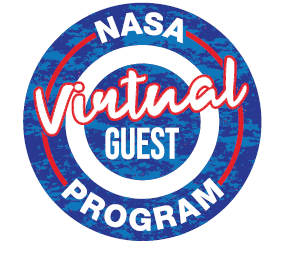 With school just around the corner, we wondered what lessons served as an introduction to space for the virtual guests of our upcoming launch, Northrop Grumman's 16th contracted commercial resupply services mission for NASA to the International Space Station.
Teachers and parents interested in fostering a love of space, take note. Most answers cited science, physics, astronomy, and math classes as catching their awareness. Among specific lessons, guests recalled calculating their weight on different planets, building a space backpack tank, and Professor Kaufmanis "Star of Bethlehem" lectures at the University of Minnesota.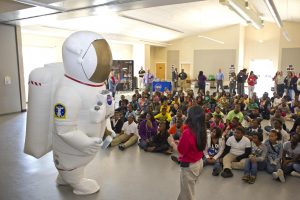 Are you a teacher working on an amazing lesson plan? Sometimes it doesn't take much to spark an interest. One respondent shared that "my first-grade reader had a page about the lunar landing. It was always my favorite!" Another said they enjoyed learning about space due to "low effort lesson days where the teacher would play 'Bill Nye the Science Guy.'"
Who doesn't love to watch a launch? Watching launches or landings was also frequently mentioned either in the classroom or in other settings. Witnessing the Apollo missions, space shuttle missions, or NASA's SpaceX Demo-2 mission with the first astronauts launching in a Crew Dragon just last year, had a lasting effect on interest in space according to this set of virtual guests.
Lessons learned outside of school stuck with our respondents as well. Over 30 said it was their dad, mom, or grandparent that taught them about space. Two special grandparents mentioned they've gotten their lessons on space from their grandchildren. And a handful of respondents have been lucky enough to meet astronauts and cite those encounters as why they engage with space now.
To really take it back to basics, a few guests responded that sleeping outside sparked their interest! One shared that they saw a meteor and "remember that color to this day."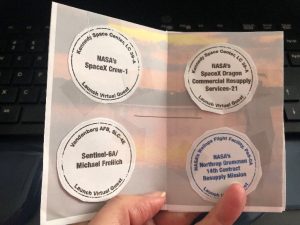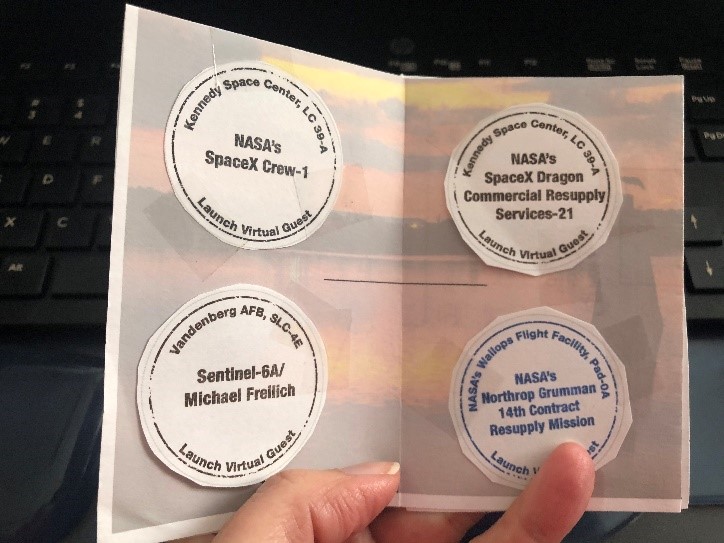 Whatever the lesson or reason you're interested in space, we'd love to have you along as part of our virtual guest program. You can join our standing list or register for specific upcoming missions. In addition to sharing your thoughts on a launch-related question, virtual guests receive emails with curated launch resources, notifications about NASA activities, and updates on any launch time or date changes.
Whether it's your first stamp or your eighth, NASA hopes you'll print, fold, and get ready to fill your virtual passport. These are great for students of all ages! Stamps will be emailed following docking to all virtual attendees who registered by email.
For teachers, NASA also offers STEM resources for all ages – K-12, college, or university. Topics include engineering, Earth science, life science, math, physics, and more. You can find lesson plans and activities, posters and imagery, interactive media and more.
Northrop Grumman is targeting launch no earlier than 5:56 p.m. EDT Tuesday, Aug. 10. The Cygnus spacecraft on an Antares rocket is scheduled to lift off from the Mid-Atlantic Regional Spaceport's pad 0A at NASA's Wallops Flight Facility on Wallops Island, Virginia.