Aside from the slight chance of cloud ceilings at 2,000 feet, conditions look excellent with no real weather concerns at this time for the launch of Orbital ATK's Antares rocket carrying the Cygnus cargo spacecraft on Sunday, Nov. 12. The five-minute launch window opens at 7:14 a.m. EST. The Wallops range forecast is 90 percent favorable.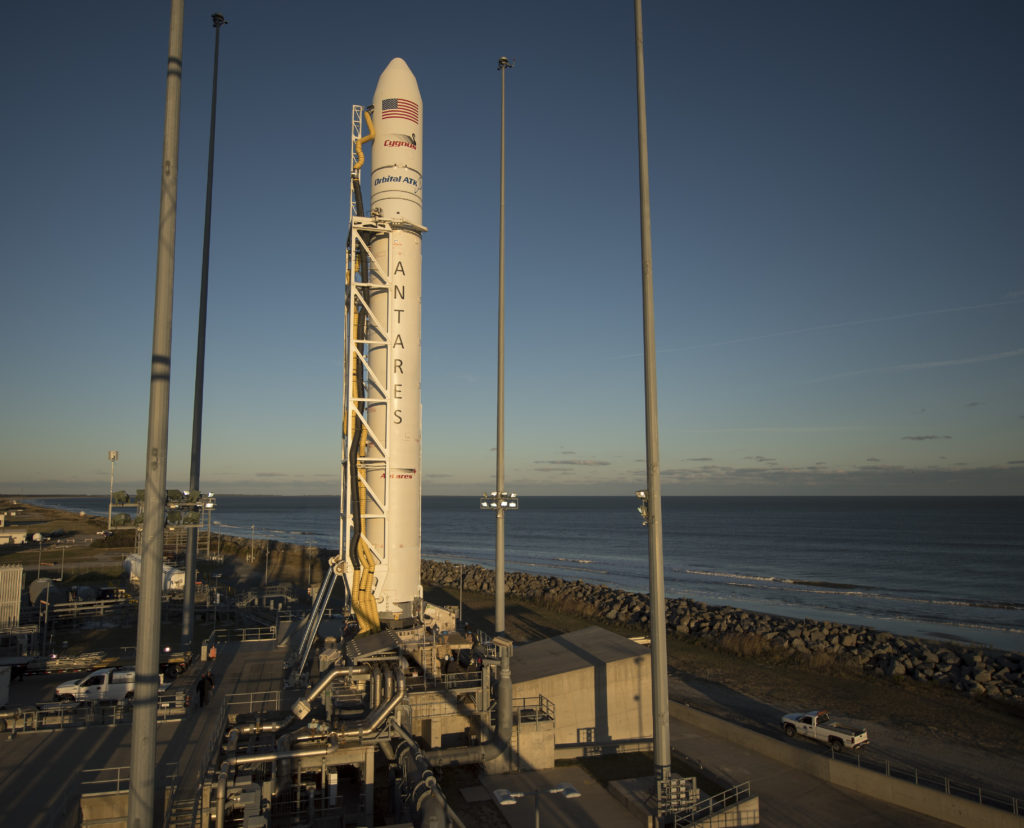 Canadian high pressure will ridge over the Northeast and Mid-Atlantic states today with dry and unseasonably cold conditions. The area of high pressure will remain over the Northeast and Mid-Atlantic states through Sunday morning's launch attempt, before sliding off the coast Sunday afternoon. The low-level stratus cloudiness off the Wallops coastline this morning will remain off the Wallops coastline today. As the area of high pressure begins to slide off the Northeast coastline Sunday morning, there is a slight chance of the low-level stratus moving onshore over the Wallops Region Sunday morning.
The launch was scrubbed for Nov. 11 after a small aircraft was detected in the vicinity of the launch pad, flying at about 500 feet approximately 6 miles offshore.