Heinz-Theo Hammes
Conducting SOFIA science operations more than 6,900 miles (11,100 km) from our home base in Palmdale, California, requires a great deal of planning and calls for a diverse group of researchers, aircraft technicians, facility managers, and outside vendors to work as a team. Should any one group stumble, the entire mission could be in jeopardy.
My team consists of staff from the German Aerospace Agency and the German SOFIA Institute from the University of Stuttgart. We have a huge responsibility: the care and operation of SOFIA's 2.5-meter telescope and its subsystems. We will also support the German consortium team obtaining scientific data with the GREAT spectrometer (the German Receiver for Astronomy at Terahertz frequencies) when they arrive in Christchurch next week.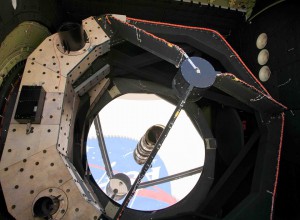 SOFIA's deployment this year has us supporting four instruments plus the needs of the Focal Plane Imager (FPI) team. The FPI is an added asset to SOFIA that is used as a standard tracking camera for observations and also serves as a fast frame-rate imaging photometer. The four instruments are the GREAT spectrometer, the Faint Object infraRed CAmera for the SOFIA Telescope (FORCAST) camera/spectrometer, plus the First Light Infrared TEst CAMera (FLITECAM) and High Speed Imaging Photometer for Occultations (HIPO), both of which were used for studies of Pluto's atmosphere on June 28 and 29.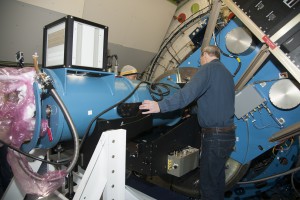 Our first task upon arrival in Christchurch was to set up a working area and do an inventory of all the necessary tools, and confirm that the electrostatic discharge bench was working properly to ensure we could repair any electronic components if necessary. This sounds simple enough, but we have to rely on the logistics companies that handled and shipped our equipment from Palmdale, cleared it through New Zealand Customs, and then delivered it here to the airfield. For our operations at Christchurch, the National Science Foundation's U.S. Antarctic Program has generously afforded us workspace, and we were able to set-up shop to support SOFIA in a matter of days.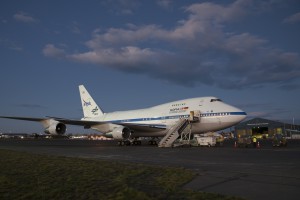 We have an excellent working relationship with the U.S. Antarctic Program. Aside from using their shops and facility, their IT staff helped us get up and running. Air New Zealand provides our airfield infrastructure (tow tugs, airstairs, etc.), MetService of Christchurch delivers our daily weather forecast, Anglo Pacific International provides logistics services for getting our equipment to Christchurch, and BOC Gas provides cryogens, which are used to cool our instruments, for the mission.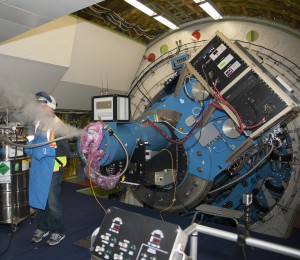 Many groups of people support our mission to observe the southern skies, and it takes the work of an international team to achieve success. We have completed four successful observing flights, including observing a challenging Pluto occultation, and look forward to even more as we continue to observe from Christchurch.