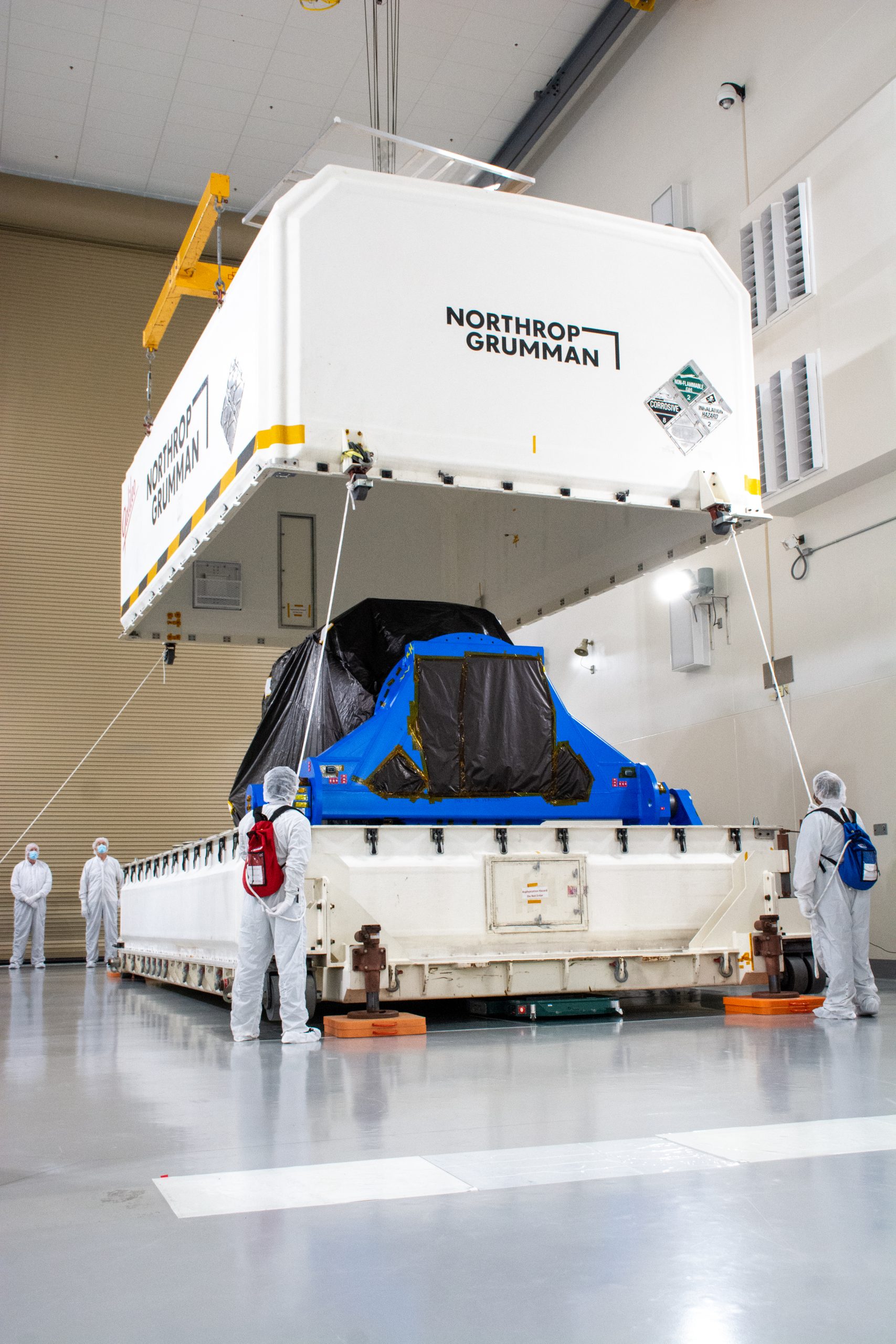 The National Oceanic and Atmospheric Administration's (NOAA) Joint Polar Satellite System-2 (JPSS-2) is now at Vandenberg Space Force Base California, ahead of its mission to scan the Earth from orbit.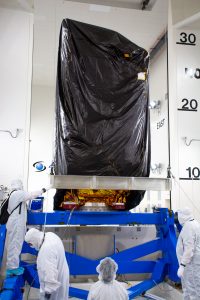 A transport truck originating from Northrop Grumman's facility in Gilbert, Arizona – where the spacecraft's instruments were integrated – arrived Aug. 19, at the Astrotech Space Operations Facility at Vandenberg, where the satellite is slated to undergo final preparations before launch. Arriving ahead of the satellite were three trucks of equipment needed to support the next two and half months of processing JPSS-2 to ready it for operations.
JPSS-2 is the third satellite in the Joint Polar Satellite System (JPSS) series and is designed to scan the Earth as it orbits from the North to the South Pole, crossing the equator 14 times a day to provide full global coverage twice a day. Operating from about 512 miles above Earth, JPSS-2 will capture data to inform weather forecasts, in turn helping scientists predict and prepare for extreme weather events and climate change.
Together, NOAA and NASA partner in the development, launch, testing, and operation of all satellites in the JPSS series. NASA develops and builds the instruments, spacecraft, and ground system, in addition to launching the satellites on behalf of NOAA, which operates the satellites.
A United Launch Alliance Atlas V 401 rocket will launch JPSS-2 into orbit from Vandenberg's Space Launch Complex-3E Tuesday, Nov. 1. NASA's Launch Services Program, based at the agency's Kennedy Space Center in Florida, is responsible for managing the launch service.