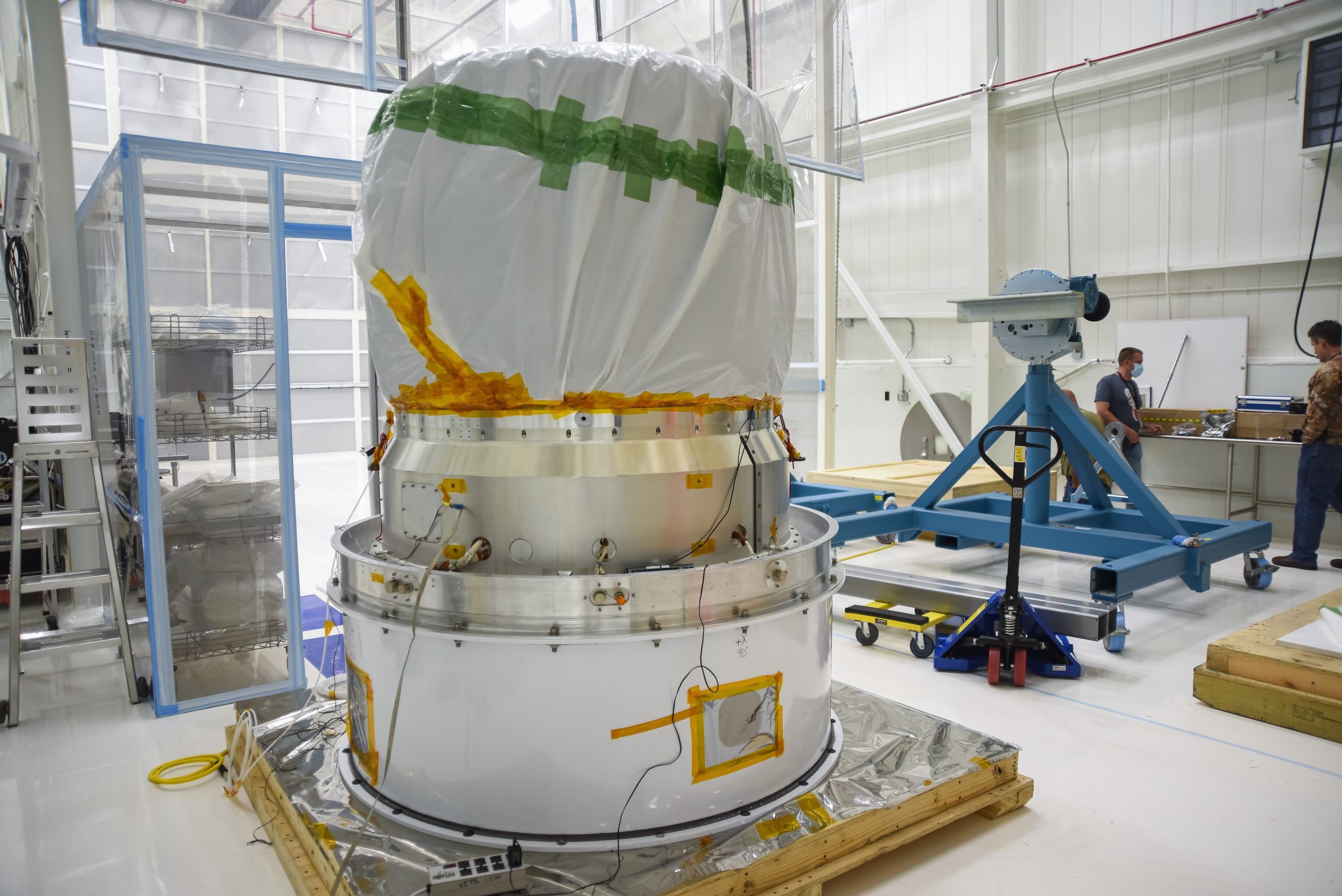 NASA's Low-Earth Orbit Flight Test of an Inflatable Decelerator (LOFTID), arrived at Vandenberg Space Force Base in California Monday, Aug. 15. The technology demonstration mission is slated to test new capabilities for landing payloads, including in a thinner atmosphere like that on Mars.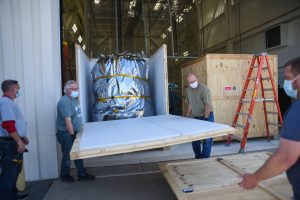 LOFTID is a rideshare launching with the National Oceanic and Atmospheric Administration's (NOAA) Joint Polar Satellite System-2 (JPSS-2) satellite. After arriving and unloading in Building 836, the spacecraft will undergo processing before mating to their payload adapter (PLA) and installation in the larger PLA canister. The LOFTID PLA canister assembly will move to the Astrotech Space Operations Facility, where teams will mate JPSS-2 on top of the assembly and encapsulate the entire stack in the protective payload fairing. The team will then attach the encapsulated spacecraft and re-entry vehicle to a United Launch Alliance (ULA) Atlas V 401 rocket. NASA is targeting launch for Tuesday, Nov. 1, from Vandenberg's Space Launch Complex-3 East.
When deployed, LOFTID's inflatable aeroshell is about 20 feet (6 meters) in diameter and acts as a giant brake. It is protected by a woven flexible thermal protection system. Current rigid aeroshells are constrained by a rocket's fairing size, but an inflatable aeroshell could be deployed to a much larger scale and apply more drag to the spacecraft.
After JPSS-2 reaches orbit, LOFTID will follow a re-entry trajectory from low-Earth orbit to demonstrate the inflatable heat shield's ability to slow down and survive re-entry. NASA plans to recover LOFTID after it splashes down.
The LOFTID project is a part of the Technology Demonstration Missions program within NASA's Space Technology Mission Directorate. LOFTID is a partnership with ULA and is dedicated to the memory of Bernard Kutter, one of the company's engineers who played a key role in developing the technology. The project is managed by NASA's Langley Research Center in Hampton, Virginia, with contributions from various NASA centers: Ames Research Center in Silicon Valley, California; Marshall Space Flight Center in Huntsville, Alabama; and Armstrong Flight Research Center in Edwards, California. NASA's Launch Services Program, based at the agency's Kennedy Space Center in Florida, is responsible for managing the launch service.