Orbital Sciences Corp.'s Antares rocket, with the Cygnus spacecraft aboard, was raised into vertical position at launch Pad-0A, early on Saturday, Oct. 25, 2014, at NASA's Wallops Flight Facility in Virginia.
The launch of Orbital's CRS-3 Commercial Resupply Services mission is scheduled for no earlier than 6:45 p.m. EDT on Monday, Oct. 27, from the Mid-Atlantic Regional Spaceport at Wallops. The latest forecast puts weather at 98-percent "go," with the main concern being an extremely low chance of thick clouds.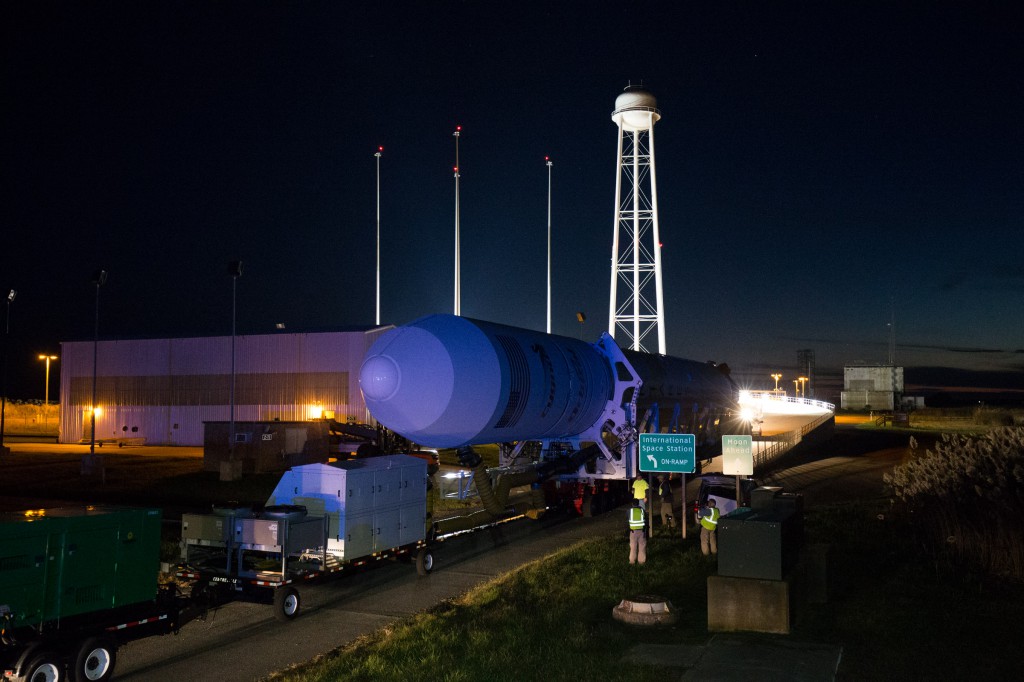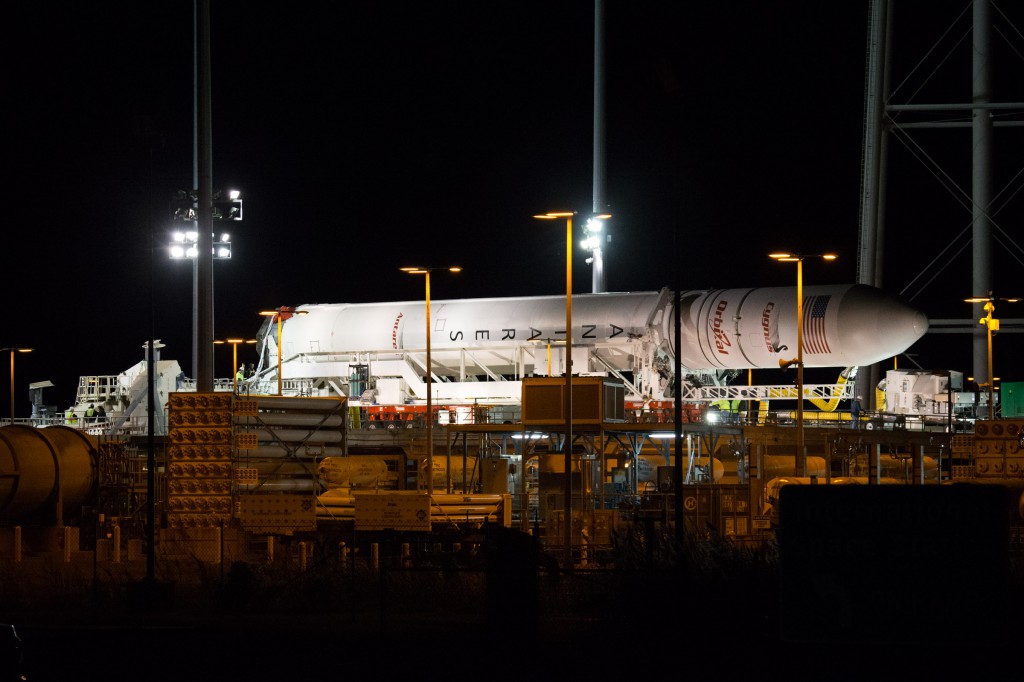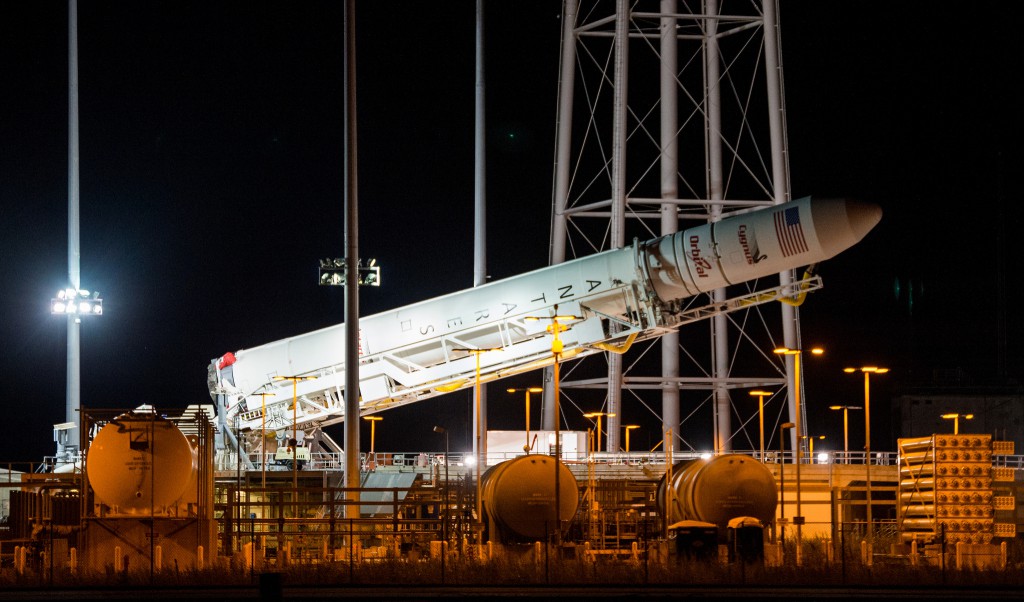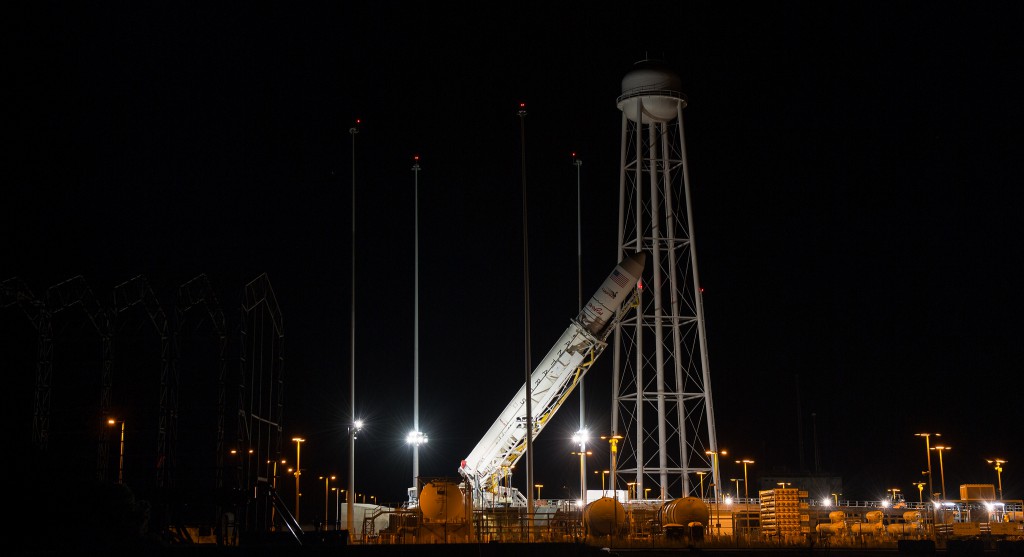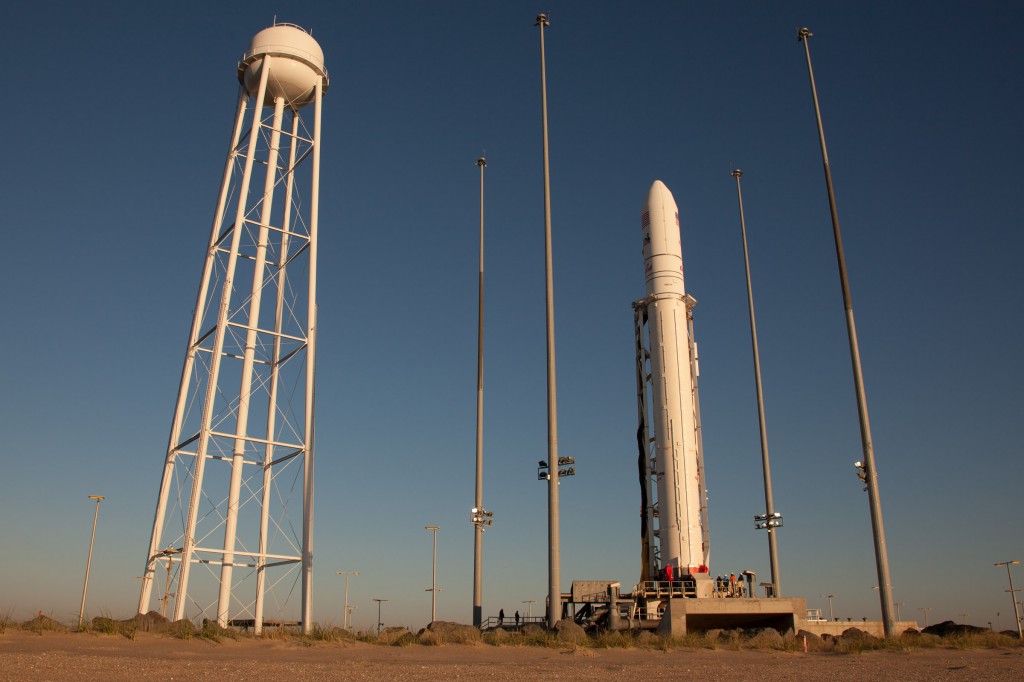 The Antares will launch with the Cygnus spacecraft filled with more than 5,000 pounds of supplies for the International Space Station, including science experiments, experiment hardware, spare parts, and crew provisions. The Orbital-3 mission is Orbital Sciences' third contracted cargo delivery flight to the space station for NASA.
This mission is the third of eight Orbital flights NASA contracted with the company to resupply the space station, and the fourth trip by a Cygnus spacecraft to the orbiting laboratory.
› Related images on Flickr
› How to View the CRS-3 Launch
› More information and TV coverage details
› NASA's Orbital website