NASA's Wallops Flight Facility and Virginia's Mid-Atlantic Regional Spaceport are set to support the launch of Orbital Sciences' Antares rocket and Cygnus spacecraft at 6:45 p.m. EDT today, Oct. 27. Launch coverage on NASA TV will begin at 5:45 p.m.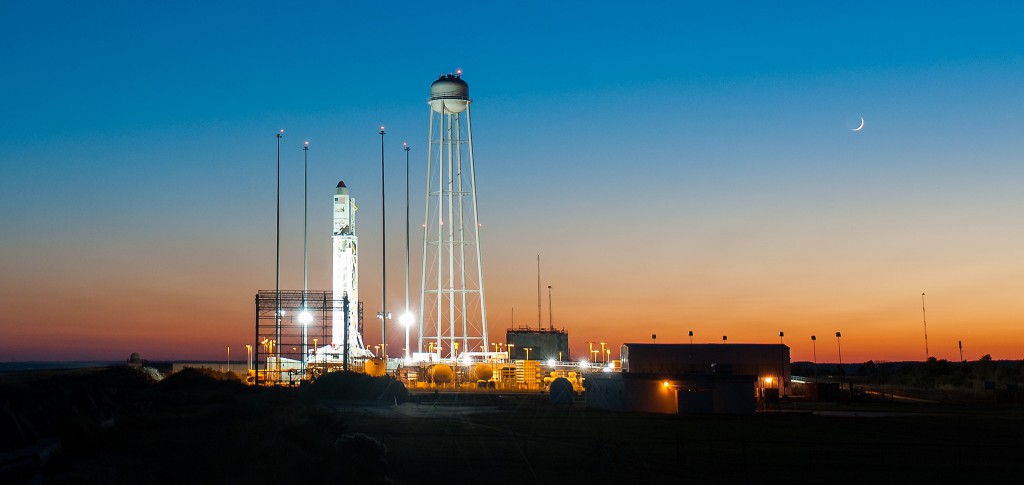 Because this evening's Antares launch occurs relatively shortly after sunset, NASA has received a number of questions on social media about whether Orbital's rocket will catch up to sunlight once it gains enough altitude.
Antares is expected to be sunlit, and therefore brighter than it otherwise would be. The second stage burn will be in daylight, which should make for a very visible plume. Note that the second stage ignition for CRS-3 occurs considerably earlier than previous Antares flights, so the burn will occur much higher over the horizon. (More information about launch viewing opportunities.)
The Antares rocket will carry Orbital's Cygnus cargo spacecraft, loaded with some 5,000 pounds of supplies and experiments, to the International Space Station. CRS-3 (short for "Commercial Resupply Services") will be the fourth Cygnus flight, including a demonstration flight in 2013, and the first night launch of an Antares rocket.
› How to view the CRS-3 launch
› Share your launch photos with NASA on Flickr
› More launch information and TV coverage details
› NASA's Orbital website
› Related images on Flickr