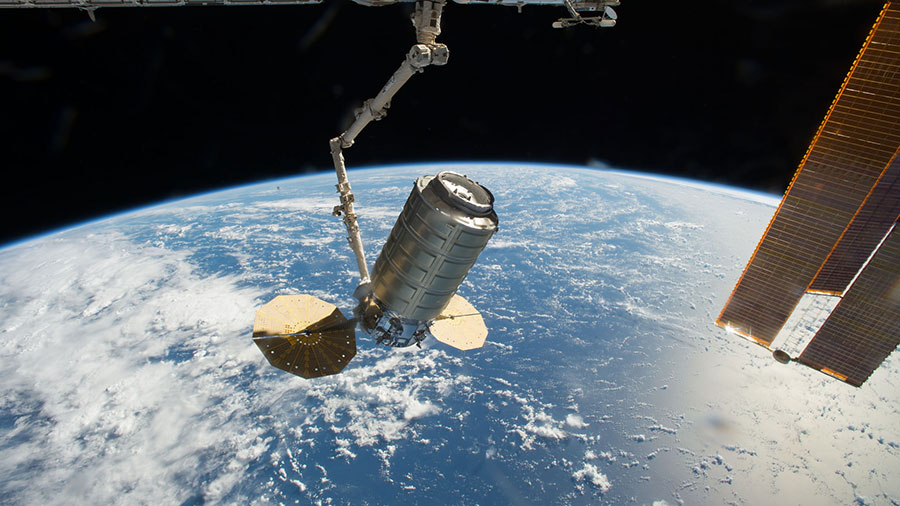 Orbital ATK has completed a significant mission milestone for NASA's next International Space Station cargo mission.
The Pressurized Cargo Module (PCM) of the Cygnus spacecraft has arrived at NASA's Kennedy Space Center for processing and assembly before launch. The Orbital ATK CRS-7 mission is targeted to launch on Thursday, March 16 from Space Launch Complex 41 at Cape Canaveral Air Force Station in Florida.
Orbital ATK will launch Cygnus atop a United Launch Alliance (ULA) Atlas V rocket for delivery of essential crew supplies, equipment and scientific experiments to astronauts aboard the International Space Station. The 30 minute launch window opens at 12:29am EDT.
Orbital ATK CRS-7 will mark Orbital ATK's seventh cargo delivery mission for NASA under its Commercial Resupply Services (CRS) -1 contract.