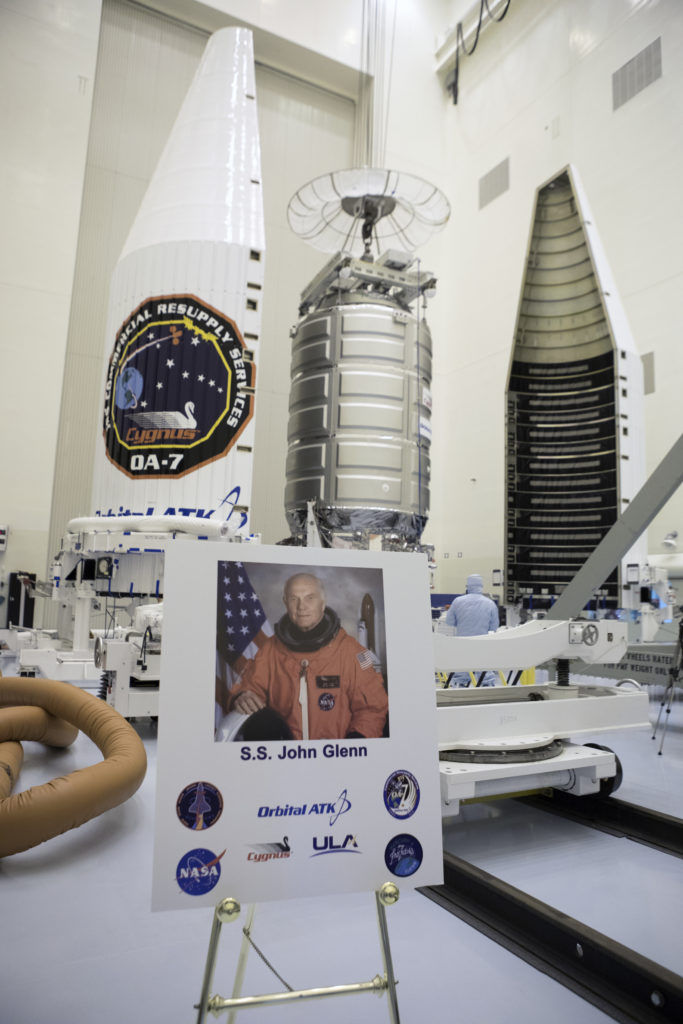 A supply spacecraft set to carry thousands of pounds of experiments and equipment to the International Space Station will also carry the name John Glenn, Orbital ATK said Thursday during a ceremony dedicating the mission to the first American to orbit the Earth.
"John Glenn was probably responsible for more students studying math and science and being interested in space than anyone," said former astronaut Brian Duffy, Orbital ATK's vice president of Exploration Systems. "When he flew into space in 1962, there was not a child then who didn't know his name. He's the one that opened up space for all of us."
Glenn, who passed away in December at age 95, was one of NASA's original seven astronauts. After making his landmark orbital mission in February 1962, he served as a U.S. senator from Ohio. After retiring from politics, Glenn made his second spaceflight in 1998 as part of the STS-95 crew flying space shuttle Discovery.
The spacecraft will carry 7,600 pounds of cargo to the station and will be lifted into space atop a United Launch Alliance Atlas V rocket. Read the full story at http://go.nasa.gov/2moxJnq
Photo credit: NASA/Kim Shiflett