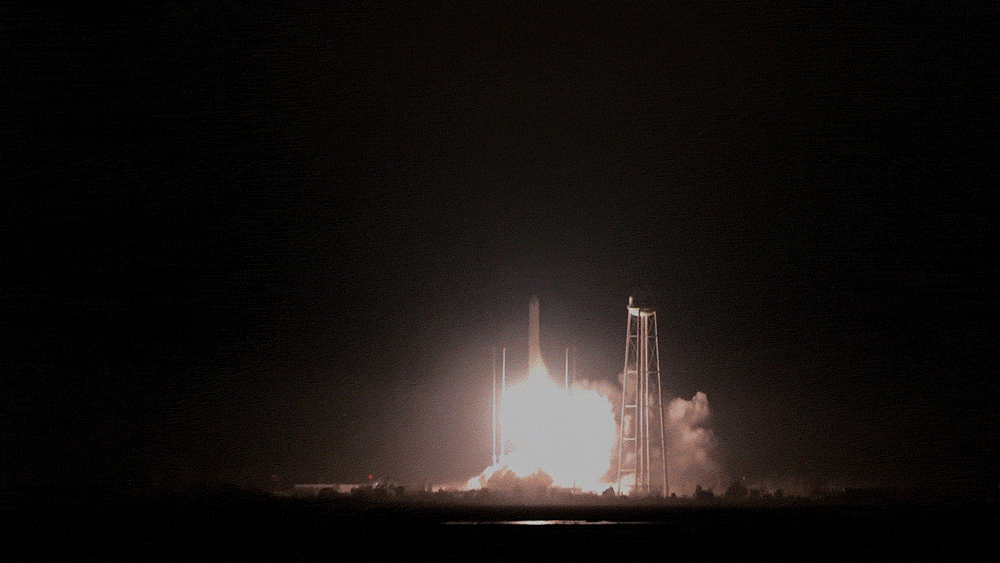 Orbital ATK's Cygnus cargo spacecraft lifted off aboard the company's Antares rocket at 4:44:06 a.m. EDT May 21 from Virginia Space's Mid-Atlantic Regional Spaceport at NASA's Wallops Flight Facility on Virginia's Eastern Shore. The International Space Station-bound Cygnus is loaded with about 7,400 pounds of supplies and payloads, including critical materials to directly support dozens of the more than 250 science and research investigations that will occur during the space station's Expeditions 55 and 56.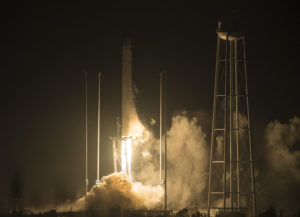 The cargo ship will rendezvous with the International Space Station on Thursday, May 24. Expedition 55 Flight Engineer Scott Tingle will grapple the spacecraft at approximately 5:20 a.m. EDT, backed by Ricky Arnold, and Drew Feustel will monitor Cygnus systems during its approach. They will use the space station's robotic Canadarm2 to take hold of the Cygnus, dubbed the S.S. James "J.R." Thompson. After Cygnus' capture, ground controllers will command the robotic arm to rotate and install Cygnus onto the station's Unity module. It is scheduled depart the space station in mid-July.
Live coverage of the rendezvous and capture will air on NASA Television and the agency's website beginning at 3:45 a.m. Thursday, May 24. Installation coverage is set to begin at 7:30 a.m.
Science investigations aboard Cygnus on their way to the space station also include commercial and academic payloads in myriad disciplines, including:
CRS-9 mission photos from NASA on Flickr
NASA press release: "NASA Sends New Research on Orbital ATK Mission to Space Station"
More information on Orbital ATK's partnership with NASA