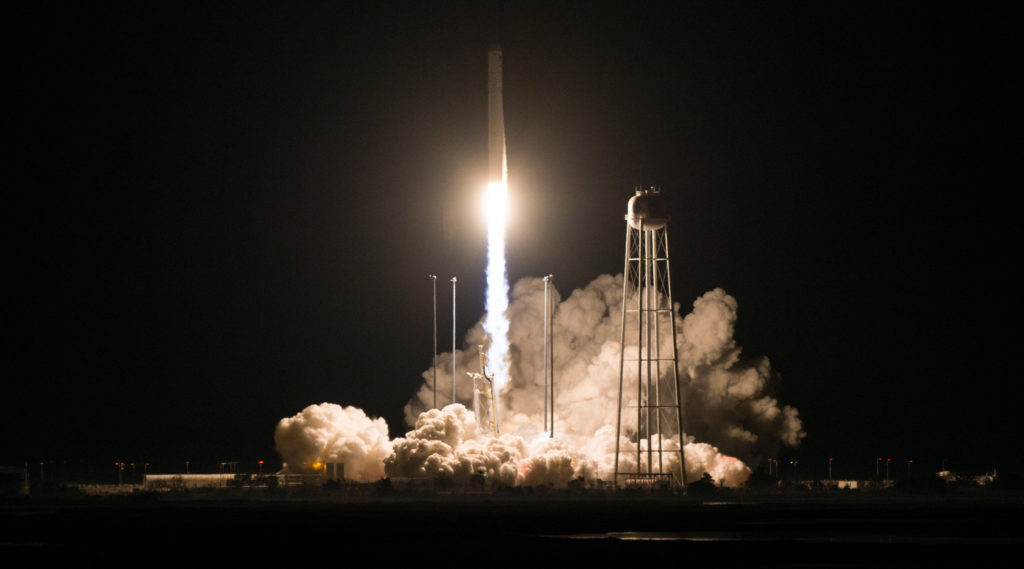 Media accreditation is open for the launch of Northrop Grumman's next delivery of NASA science investigations, supplies and equipment to the International Space Station on April 17.
Northrop Grumman's Cygnus spacecraft is targeted to launch on the company's Antares rocket at 4:46 p.m. EDT from Pad-0A of the Mid-Atlantic Regional Spaceport (MARS) at NASA's Wallops Flight Facility on Wallops Island in Virginia.
On this mission, Northrop Grumman will use a new late load capability. Previously, all cargo had to be loaded about four days prior to launch. This new capability will allow time-sensitive science experiments to be loaded into Cygnus just 24 hours before liftoff.