The post-launch news conference for Northrop Grumman's 11th NASA-contracted commercial resupply  mission has concluded.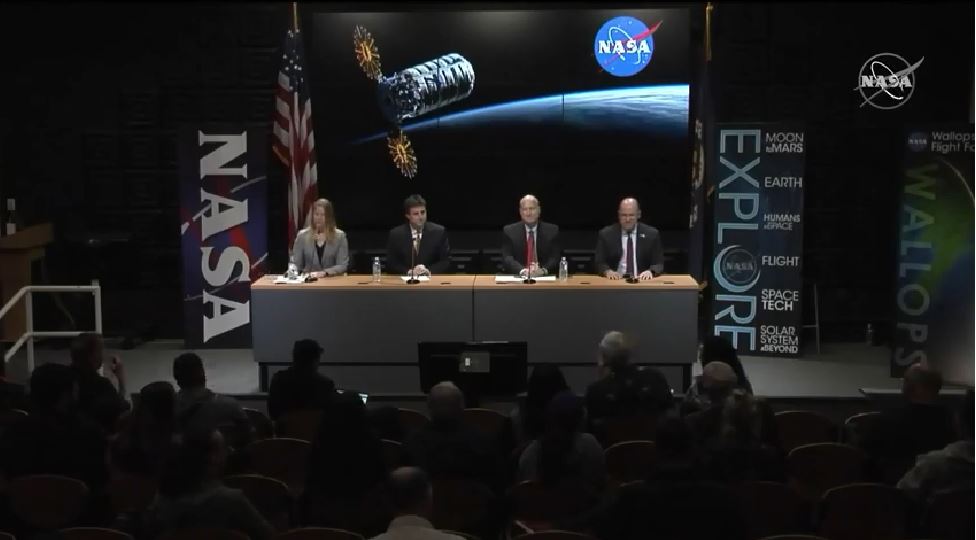 NASA's commercial partner Northrop Grumman launched its Antares rocket carrying its Cygnus cargo spacecraft bound for the International Space Station at 4:46 p.m. EDT Wednesday, April 17. Liftoff was from Virginia Space's Mid-Atlantic Regional Spaceport Pad-0A at NASA's Wallops Flight Facility on the state's Eastern Shore.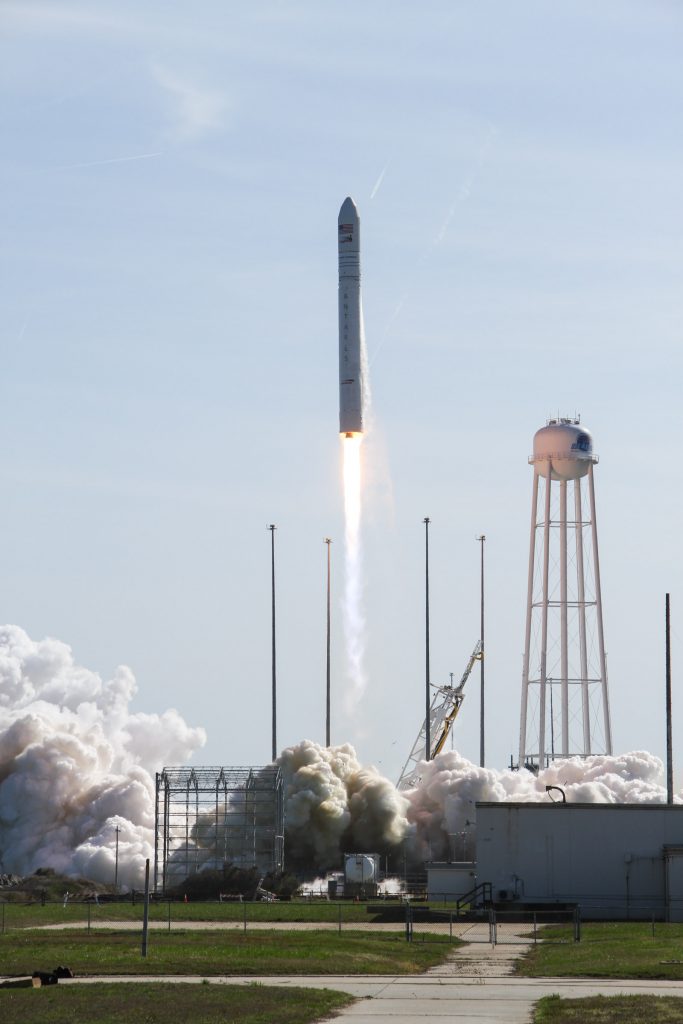 The Cygnus will arrive at the International Space Station Friday morning carrying about 7,600 pounds of research investigations and equipment, cargo and supplies that will support some of the hundreds of investigations aboard the orbiting laboratory. The Cygnus spacecraft will be attached to the bottom of the station's Unity module, where it will remain for about three months.
Among the science investigations: testing gels in microgravity as models for growing increasingly complex materials, a new tool to conduct life sciences research with just a few drops of blood, exploring Vascular Aging and the effects of weightlessness on the blood vessels and heart, examining the effects of spaceflight on the function of antibody production, and immune memory, demonstrating the first two of three Astrobee robots, and a technology that tests a method to remove carbon dioxide from air aboard the orbiting outpost.
Post-launch press release from NASA
Mission photography from NASA Headquarters' Flickr