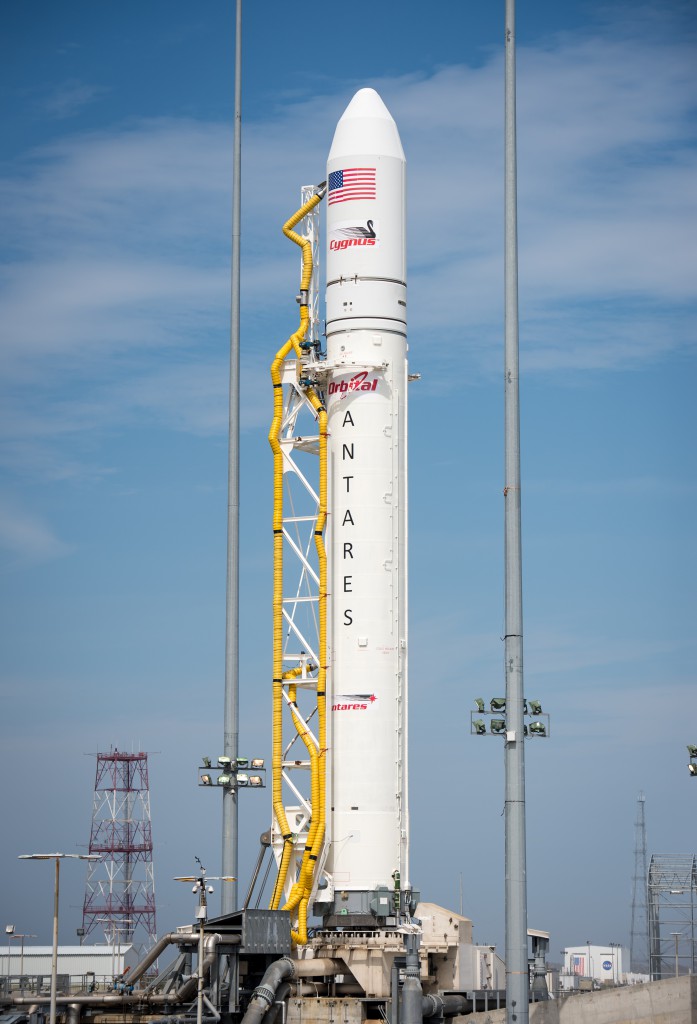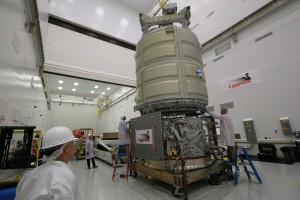 The Orbital-2 mission is scheduled to launch Saturday, July 12 at 1:14 p.m. EDT from the Mid-Atlantic Regional Spaceport's Launch Pad 0A at NASA's Wallops Flight Facility along Virginia's Eastern Shore.
An Antares rocket will carry an unmanned Cygnus spacecraft — both provided by Orbital Science Corp. — loaded with 3,293 pounds of supplies for the International Space Station.
This cargo mission is the second of eight under Orbital Science Corp.'s Commercial Resupply Services contract with NASA.
The two-stage, 131.5-foot-tall Antares rocket will take about 10 minutes to take Cygnus from the launch pad to the spacecraft's initial orbit.
This Cygnus is just under 17 feet high and has a carrying capacity of 4,409 pounds (2,000 kg), about the weight of an SUV. (Orb-2's will carry 3,293 pounds of food, other crew provisions, spare parts, hardware and science experiments to the station.)
Orbital-1 launched to the space station in January this year, following a successful demonstration mission in fall 2013. The first launch of an Antares rocket took place in April 2013.
› NASA's Orbital website
› Latest Student Science Heads For Space
› Orbital Mission Delivers Delights to Station
› NASA Launches Smartphone Upgrade and CubeSat