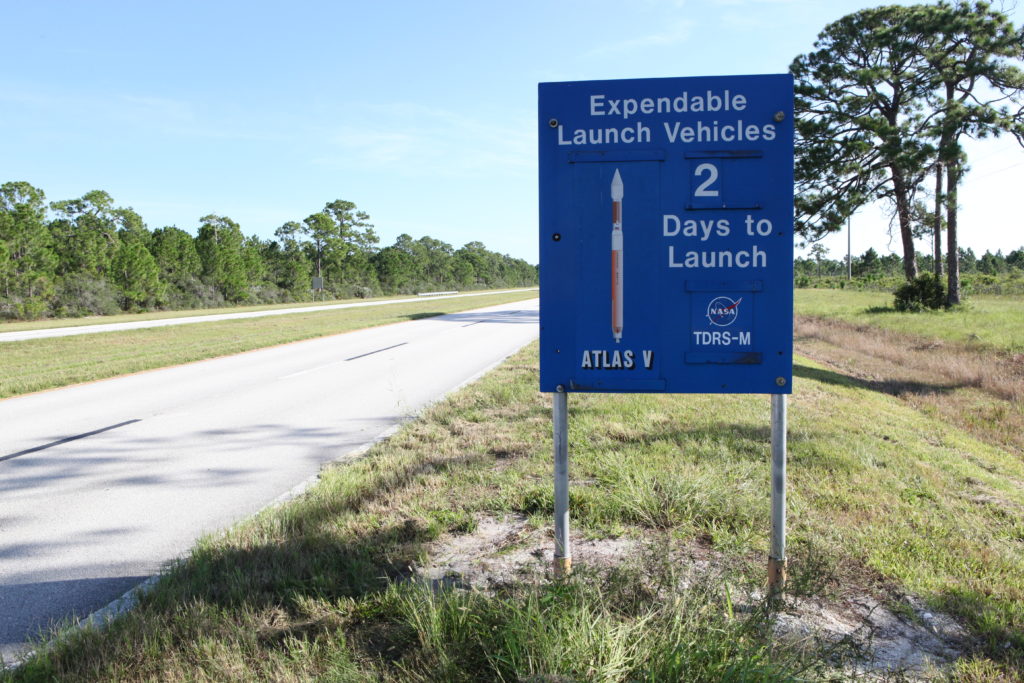 Only two days remain until the scheduled launch of NASA's newest addition to the Tracking and Data Relay Satellite System. The TDRS-M satellite is in place atop a United Launch Alliance Atlas V rocket and final prelaunch milestones are being checked off in preparation for liftoff Friday morning at 8:03 a.m. EDT from Cape Canaveral Air Force Station's Space Launch Complex 41.
The U.S. Air Force 45th Weather Squadron has issued today's launch weather forecast. Meteorologists continue to predict a 70 percent chance of "go" weather at liftoff time, with thick clouds and cumulus clouds the primary concerns.
The Atlas V rocket is on the move this morning, making the short trek from the launch complex's Vertical Integration Facility, where it was stacked and tested ahead of the flight, to the launch pad. The rollout is the final preflight move for the rocket and spacecraft, which will finish out the day in position for launch on Friday morning.