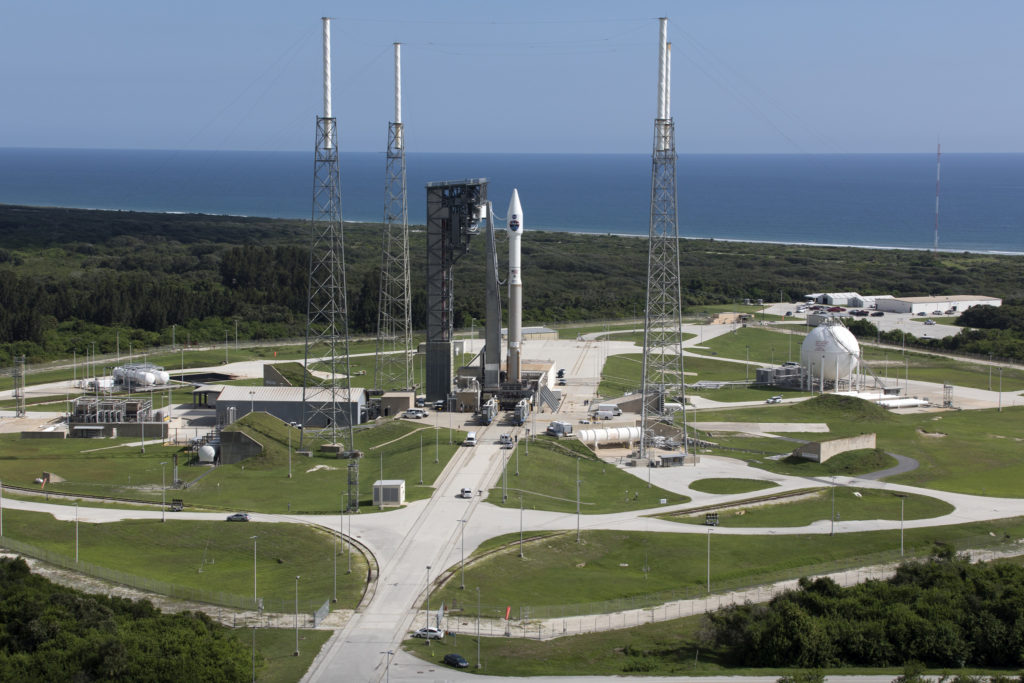 NASA TV will broadcast two programs today from Kennedy Space Center in support of the launch of NASA's next Tracking and Data Relay Satellite (TDRS) mission atop a United Launch Alliance Atlas V rocket from Cape Canaveral Air Force Station in Florida. The programs will be carried live on NASA TV.
A prelaunch news conference will air live on NASA TV at 9 a.m. EDT Launch and mission managers will provide the current status of liftoff preparations and the launch weather forecast, as well as a look ahead at the satellite's mission to come. This will be followed at 2 p.m. by a prelaunch Social Live briefing at 2 p.m. featuring some of the speakers, as well as NASA astronauts Steve Bowen and Nicole Mann, among other guests.
Launch coverage will begin at 7:30 a.m. on Friday with commentary leading up to the 8:03 a.m. start of a 40-minute launch window. Meteorologists with the U.S. Air Force 45th Weather Squadron are expecting good weather conditions tomorrow morning, with thick clouds the primary concern. The probability of favorable conditions has been upgraded to 80 percent.